Quick Links
2023 Iowa Peace Officer Memorial Ceremony
On Friday, May 5, we honored the lives and service of two officers at the 2023 Peace Officer Memorial Ceremony when the State of Iowa leadership, law enforcement partners, and families gathered to pay tribute to fallen peace officers who gave the ultimate sacrifice while serving. We stand steadfast in remembering all of the brave men and women of law enforcement who died in the line of duty protecting Iowans and their communities.
Link To 2023 Iowa Peace Officer Memorial Ceremony Photo Album
2023 Honorees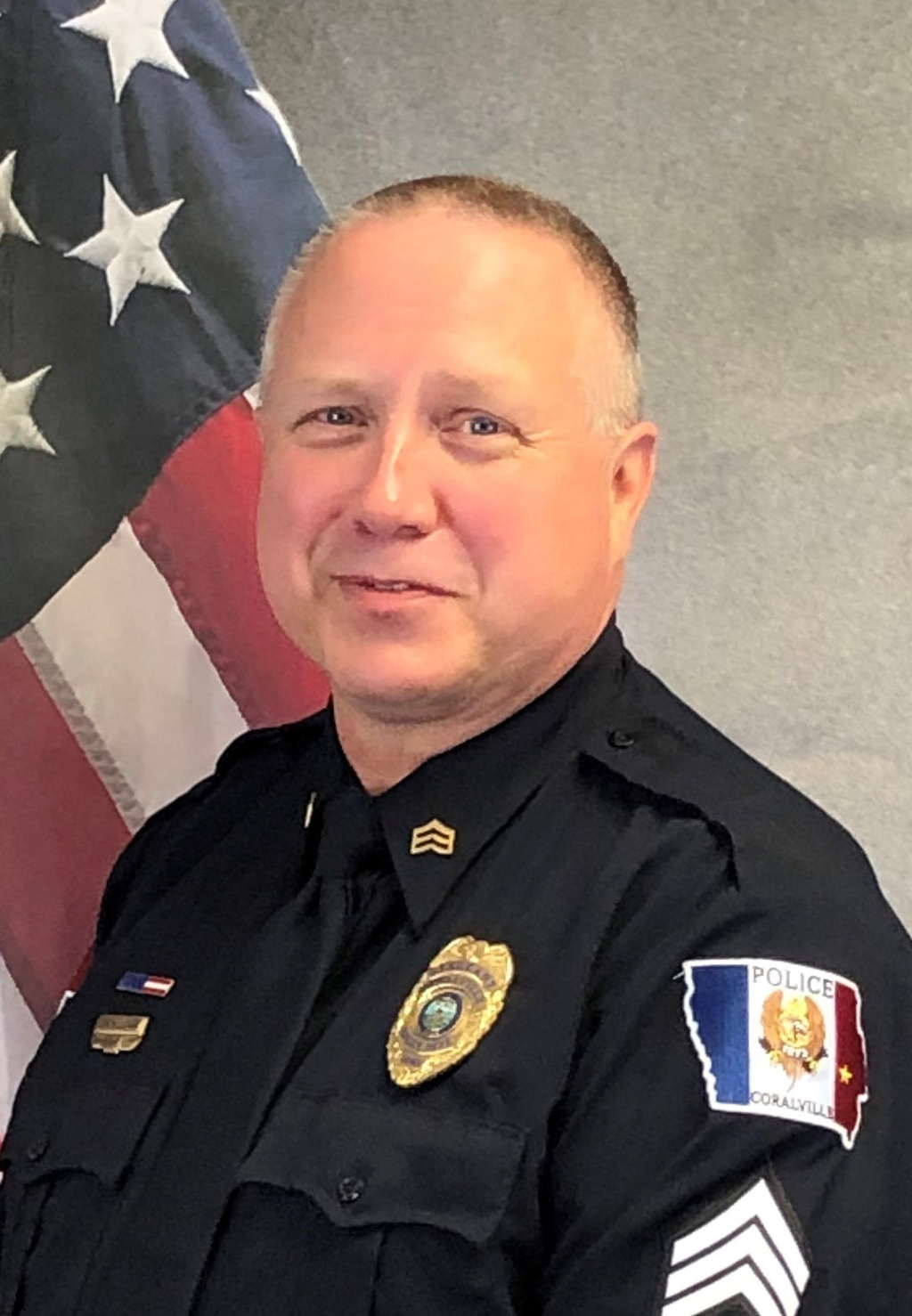 JOHN KARL WILLIAMS - Sergeant, Coralville Police Department - EOW July 3, 2022
Just after noon on July 3, 2022, Coralville Police Sergeant John Karl Williams responded with his peers to a report of a three-year-old boy who had suffered a gunshot wound to the head. As a father and grandfather, this was undoubtedly one of the most difficult calls for service Sergeant Williams had ever encountered. During the investigation, Sergeant Williams advised his fellow officers that he was not feeling well and returned to the police department. Once there, he began to experience severe chest pain, and went into cardiac arrest. Despite lifesaving measures performed by responding paramedics, Sergeant Williams passed away shortly after arriving at the hospital – as did the little boy who had suffered the gunshot wound.  Sergeant Williams was a 28-year veteran of the Coralville Police Department. He is survived by his wife, Kim, along with their two sons, two daughters, and six grandchildren.
.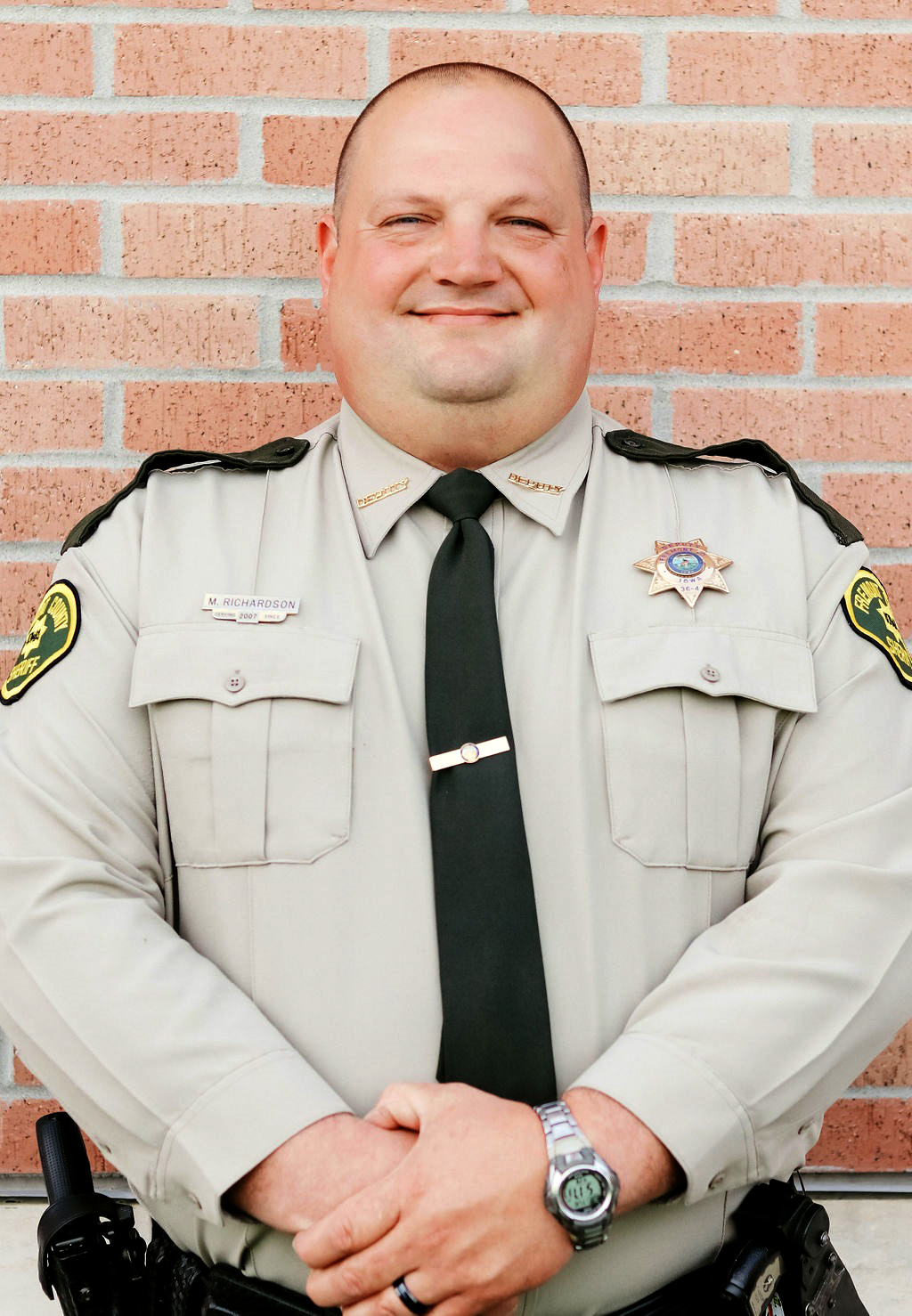 AUSTIN "MELVIN" RICHARDSON - Deputy, Fremont County Sheriff's Office - EOW June 14, 2022
In the early afternoon of June 14, 2022, Fremont County Deputy Austin "Melvin" Richardson had just completed a call for service and was traveling on Highway 275 near Hamburg. Upon cresting a hill, Deputy Richardson immediately encountered a harvesting combine being operated partially in his lane. His patrol car collided with the combine which caused him to lose control. The resulting impact was catastrophic, and Deputy Richardson died at the scene. Deputy Richardson served as a police officer and deputy for 14 years, and was a member of two fire and rescue teams. He is survived by his wife, Jennifer, along with their three daughters.
The Peace Officer Memorial is fronted by a stone which explains the artist's conception of the elements of the memorial. The stone reads: 
The three outer forms represent the three levels of law enforcement in Iowa. 

The equal spacing represents the equal sharing of responsibility.  

The circles represent the cooperation and fraternity between agencies and departments. 
The three gray paths to the center represent the agencies and departments uniting to serve, sacrifice, and mourn. 

The center pinnacle represents the service, dedication, and sacrifice shared by each peace officer.  

The top of each outer form represents the aim of each peace officer with the goal being just short of the ultimate act of giving one's life, which is represented by the top of the center pinnacle.
 

- Designed by C. Richard Webb
The memorial stone also lists the committee members who planned and organized the development and dedication of the memorial. Those members include: the Honorable Terry E. Branstad, Governor of Iowa, the Honorable Lee Holt, State Senator, Adrian D. Anderson, Raymond K. Baker, Glenn F. Brockett, Cindy Hill-Collier, George S. Mills, Gene W. Shepard, and Connie A. White. 
Supplementing the Iowa Peace Officer Memorial are two plaques which are on display at the Iowa Department of Public Safety in the Oran Pape Office Building located at 215 East 7th Street, Des Moines, Iowa. One plaque recognizes each Iowa peace officer who has died in the line of duty, and the other recognizes Iowans who have died while engaged in law enforcement or closely-related functions, but who were not peace officers. 

NOMINATION CRITERIA
All submissions will be reviewed by the Iowa Peace Officer Memorial Committee, which is comprised of representatives from the Iowa State Sheriffs' and Deputies' Association, Iowa State Police Association, Iowa Law Enforcement Academy, and the Iowa Department of Public Safety to ensure all criteria for inclusion are met.
CLICK HERE FOR NOMINATION CRITERIA 
NOMINATION REQUIREMENTS
Nominations may be made by an Iowa law enforcement agency. Only officers whose deaths occur in a line-of-duty incident will be considered. 
Nominations must be made in writing and should include:    
1. Photograph of the victim officer (if a photo is not available, please submit the completed form).
2. Death certificate and/or coroner's report.
3. Initial police/incident report.
4. Copy of victim officer's sworn officer certificate.
5. Copies of news articles regarding of the incident/death.
 
All nominations must be submitted on this form provided on this site. CLICK HERE FOR NOMINATION FORM
Please submit nominations to:
Attention: Sergeant Alex Dinkla
Public Information Officer
Iowa Department of Public Safety
Office of the Commissioner
E-Mail: Peace Officer Memorial
Phone: 515.725.6189