12 states partner for the "Highway 20 Speed Enforcement Project"
Sergeant Alex Dinkla
Public Information Officer
July 18, 2023
Des Moines, Iowa - The "Highway 20 Speed Enforcement Project" is a collaborative effort among state police, state highway patrol and local police agencies from across the country to promote traffic safety and reduce crashes on US 20.
"With the goal of improving safety and reducing crashes on all roadways, the Iowa State Patrol is thankful for the partnerships that have been made to make this project successful," said Lieutenant Brian Beenen, District 9 Commander, Cedar Falls. "This coast-to-coast initiative involves over 40 law enforcement agencies across the country. We look forward to continued collaboration to make our roadways safe."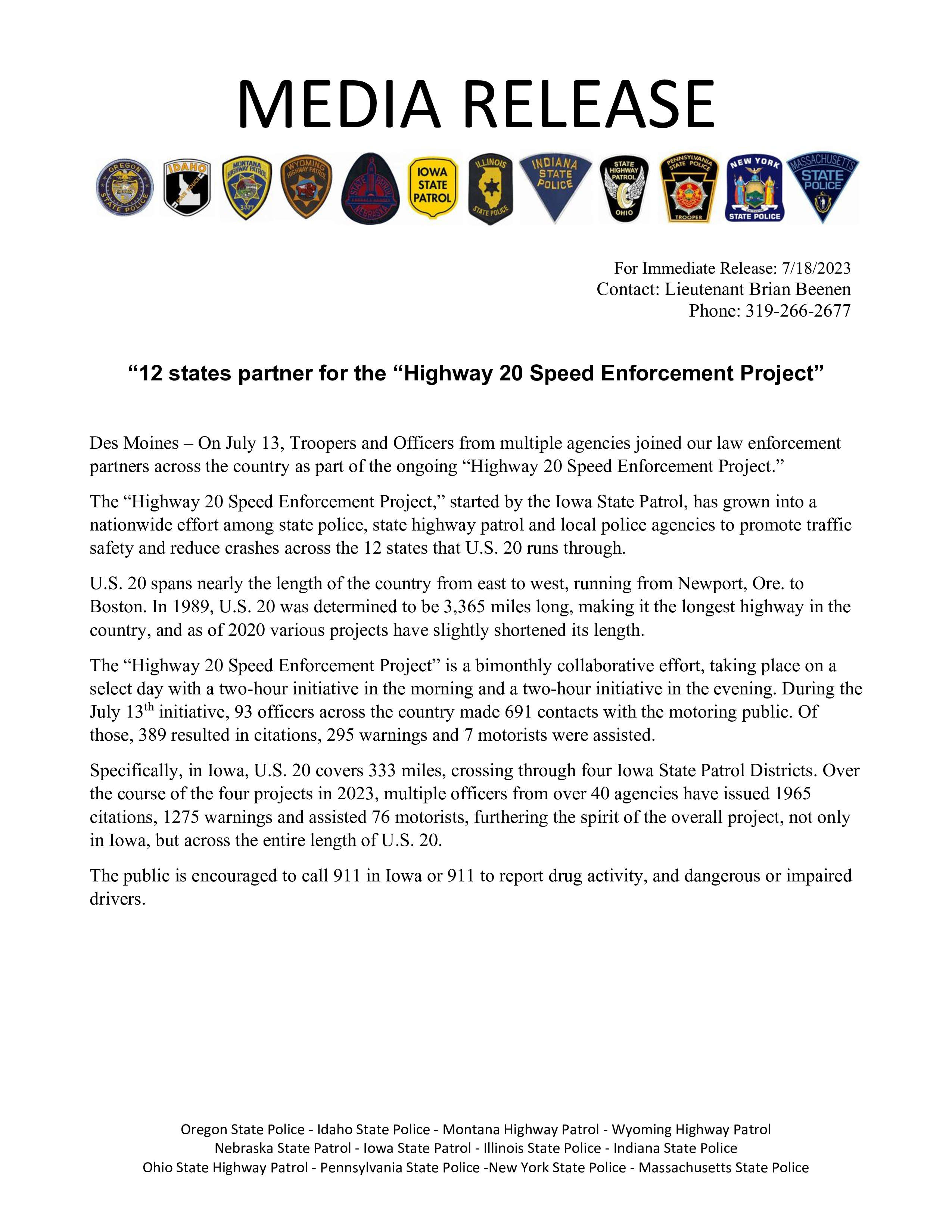 ABOUT THE IOWA DEPARTMENT OF PUBLIC SAFETY
The Iowa Department of Public Safety (DPS) is the largest law enforcement agency in the state. It includes six divisions and several bureaus, all working together with local, state and federal government agencies and the private sector, to keep Iowa a safe place by following our core values: leadership, integrity, professionalism, courtesy, service and protection. Divisions within the Iowa DPS: Iowa Division of Criminal Investigation, Iowa Division of Narcotics Enforcement, Iowa State Patrol, Iowa State Fire Marshal Division, Iowa Division of Intelligence and Fusion Center, and Administrative Services Division. The Department of Public Safety is led by the Commissioner who is appointed by the Governor.