Arrest made in death of 58 year old Timothy Fechter
Adam DeCamp
Special Agent in Charge
August 16, 2021
DES MOINES, Iowa - This morning, after a nearly two month long investigation into the disappearance and death of 58-year old Timothy Fechter, law enforcement has charged his brother, 43-year old Creston resident Dustin Seley with one count of Murder in the First Degree. Mr. Seley was taken into custody at the Union County Jail, where he had been since June 29 on unrelated charges. Custody of Mr. Seley has been transfer to the Adair County Sheriff's Office, where he will be held on the murder charge.
The charge against Mr. Seley follows an investigation by the Division of Criminal Investigation, the Creston Police Department, the Union County Sheriff's Office, and the Adair County Sheriff's Office, and an autopsy by the Office of the State Medical Examiner. The medical examiner ruled Mr. Fechter's cause of death as blunt force trauma and gunshot wound. The manner of death has been ruled a homicide.
Mr. Fechter was reported missing to the Creston Police Department on June 20 with his body being discovered along a rural Adair County road on July 1. Anyone with information on this investigation is asked to contact Adair County Sheriff Jeff Vandewater at 641-743-2148.
Attached to this release are the complaint and affidavit charging Mr. Seley with Murder in the Frist Degree, as well his booking photograph.
Link to Seley Complaint and Affidavit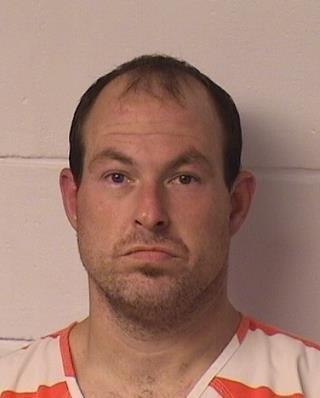 ABOUT THE IOWA DEPARTMENT OF PUBLIC SAFETY
The Iowa Department of Public Safety (DPS) is the largest law enforcement agency in the state. It includes six divisions and several bureaus, all working together with local, state and federal government agencies and the private sector, to keep Iowa a safe place by following our core values: leadership, integrity, professionalism, courtesy, service and protection. Divisions within the Iowa DPS: Iowa Division of Criminal Investigation, Iowa Division of Narcotics Enforcement, Iowa State Patrol, Iowa State Fire Marshal Division, Iowa Division of Intelligence and Fusion Center, and Administrative Services Division. The Department of Public Safety is led by the Commissioner who is appointed by the Governor.