Creston Police Officer Charged With Domestic Assault
Adam DeCamp
Special Agent in Charge
March 29, 2021
CRESTON, Iowa - On March 28, 2021, at approximately 5:00 a.m., officers with the Creston Police Department were dispatched to 306 West Seneca in Creston to investigate an incomplete 911 call. Responding officers were met by an adult female with visible physical injuries. The female reported being assaulted by Eric Shawler, an off-duty officer with the Creston Police Department. 
Shawler, who was at the home, was transported to the Union County Law Enforcement Center for follow-up investigation. 
At the request of Creston Police Chief Paul Vermeer, a Special Agent with the Division of Criminal Investigation conducted an independent investigation into the assault. At approximately 12:00 p.m., Eric Shawler was charged with one count of Domestic Assault Causing Injury (Aggravated Misdemeanor). Shawler was transported to the Adams County Jail. He has since posted bond.
Shawler has been placed on paid administrative leave. Future inquiries on Shawler's employment status should be directed to the Creston Police Department. 
 
No additional information is being released.
As with any criminal case, a charge is merely an accusation, and a defendant is presumed innocent until and unless proven guilty.
PHOTO: Eric Shawler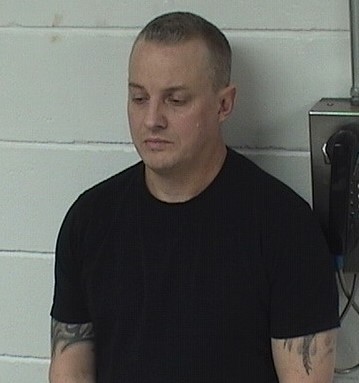 ABOUT THE IOWA DEPARTMENT OF PUBLIC SAFETY
The Iowa Department of Public Safety (DPS) is the largest law enforcement agency in the state. It includes six divisions and several bureaus, all working together with local, state and federal government agencies and the private sector, to keep Iowa a safe place by following our core values: leadership, integrity, professionalism, courtesy, service and protection. Divisions within the Iowa DPS: Iowa Division of Criminal Investigation, Iowa Division of Narcotics Enforcement, Iowa State Patrol, Iowa State Fire Marshal Division, Iowa Division of Intelligence and Fusion Center, and Administrative Services Division. The Department of Public Safety is led by the Commissioner who is appointed by the Governor.