Cruiser Calendar Contest - We Need Your Vote!
Sergeant Alex Dinkla
Public Information Officer
July 30, 2023
Des Moines, Iowa - The American Association of State Troopers (AAST) is facilitating the annual "Best Looking Cruiser" contest.  This is the 10th year for the contest and Iowa has only qualified to be on this once. This year, we are SO close to making it again! 
We need your help!  Voting closes TOMORROW, Monday, July 31st  at 12:00 p.m. EST.  The top 12 states have their respective photograph placed on the calendar.  Currently, Iowa is in 11th place. Links for the contest can be found below, or on our Iowa State Patrol Facebook and Twitter pages.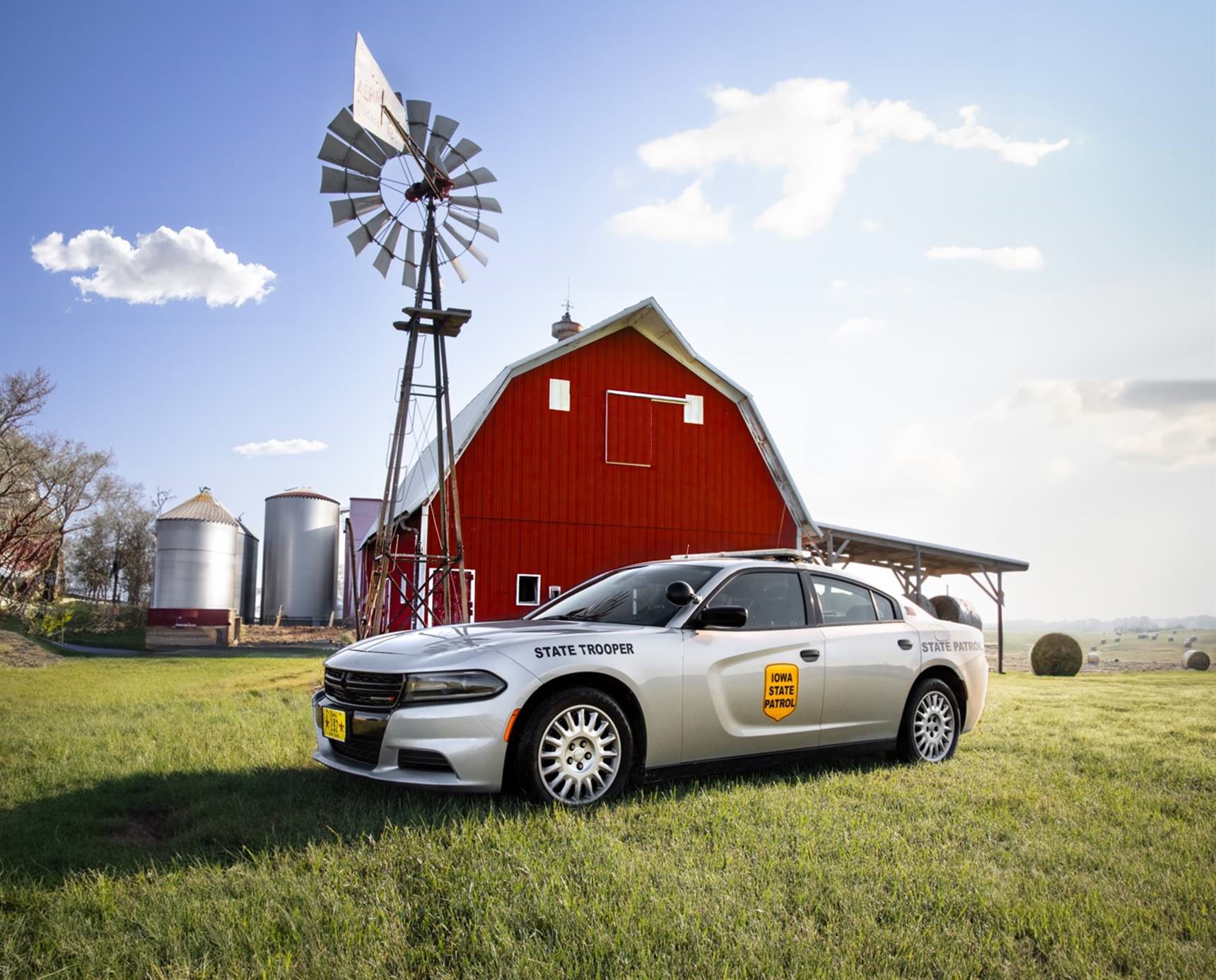 This year, the photo was submitted by Spencer Bezoni, Lead Communications Specialist, at Storm Lake State Radio.
If you haven't done so, please vote for Iowa today and share this message!  You can vote from any and ALL electronic devices (phone, IPad/tablet & computer). 
To vote, simply click on the link below, scroll to the bottom and use the drop down box to select Iowa.
TO VOTE FOR IOWA, https://www.surveymonkey.com/r/bestlookingcruiser2023
Thank you in advance for your support!
 
ABOUT THE IOWA DEPARTMENT OF PUBLIC SAFETY
The Iowa Department of Public Safety (DPS) is the largest law enforcement agency in the state. It includes six divisions and several bureaus, all working together with local, state and federal government agencies and the private sector, to keep Iowa a safe place by following our core values: leadership, integrity, professionalism, courtesy, service and protection. Divisions within the Iowa DPS: Iowa Division of Criminal Investigation, Iowa Division of Narcotics Enforcement, Iowa State Patrol, Iowa State Fire Marshal Division, Iowa Division of Intelligence and Fusion Center, and Administrative Services Division. The Department of Public Safety is led by the Commissioner who is appointed by the Governor.