DCI ASSISTING BRITT PD WITH HOMICIDE INVESTIGATION
Mike Krapfl
Special Agent in Charge
March 6, 2023
Britt, Iowa - At approximately 7:10 PM, on Saturday, March 4, 2023, the Britt Police Department responded to a disturbance call at the residence of 275 4th Street Southeast in Britt, Iowa. Upon arrival to the residence, officers encountered a male subject identified as Monte Eckels, age 56 of Britt, Iowa.  Officers detained Eckels and entered the residence and observed a female subject identified as Leallen Bergman, age 62 of Ventura, Iowa. Leallen was pronounced deceased at the residence from apparent stab wounds. 
Monte was arrested for Murder in the 1st Degree and transported to the Winnebago County Sheriff's Office jail without further incident.
This investigation is being conducted by the Britt Police Department, the Iowa Division of Criminal Investigation, and the Hancock County Attorney's Office. Additional assistance was provided by the Hancock County Sheriff's Office, Kanawha Police Department, Garner Police Department, and West Hancock Ambulance Service.    
Photo of Eckles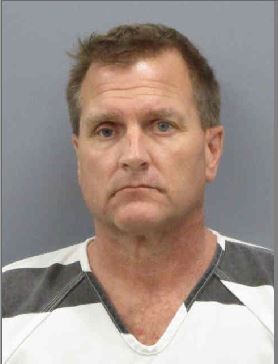 Note: A criminal charge is merely an accusation and a defendant is presumed innocent until and unless proven guilty. 
ABOUT THE IOWA DEPARTMENT OF PUBLIC SAFETY
The Iowa Department of Public Safety (DPS) is the largest law enforcement agency in the state. It includes six divisions and several bureaus, all working together with local, state and federal government agencies and the private sector, to keep Iowa a safe place by following our core values: leadership, integrity, professionalism, courtesy, service and protection. Divisions within the Iowa DPS: Iowa Division of Criminal Investigation, Iowa Division of Narcotics Enforcement, Iowa State Patrol, Iowa State Fire Marshal Division, Iowa Division of Intelligence and Fusion Center, and Administrative Services Division. The Department of Public Safety is led by the Commissioner who is appointed by the Governor.