DCI Assists Wright County With Homicide Investigation
Jason Schluttenhofer
Wright County Sheriff
November 4, 2021
DOWS, Iowa - On November 2, 2021, Wright County Communications received a call requesting assistance at 305 Park Avenue in Dows for an unattended death. General Hospital EMS arrived and discovered an unresponsive male, later identified as Mario Salvador Lopez. The Wright County Sheriff's Office was notified, which requested the Wright County Medical Examiner. The Sheriff's Office began conducting an investigation into Lopez's death and requested the assistance of the Iowa Division of Criminal Investigation.  
Lopez's body was sent to the State Office of the Iowa Medical Examiner for an autopsy and his death is being listed and investigated as a homicide. The Wright County Sheriff's Office and the Iowa Division of Criminal Investigation continue to conduct an on-going investigation.  
If you have information related to this incident, know anything about Mario Lopez, or have had contact with him, please contact the Wright County Sheriff's Office at 515-532-3722.
PHOTO: Mario Salvador Lopez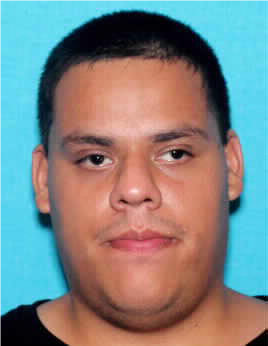 ABOUT THE IOWA DEPARTMENT OF PUBLIC SAFETY
The Iowa Department of Public Safety (DPS) is the largest law enforcement agency in the state. It includes six divisions and several bureaus, all working together with local, state and federal government agencies and the private sector, to keep Iowa a safe place by following our core values: leadership, integrity, professionalism, courtesy, service and protection. Divisions within the Iowa DPS: Iowa Division of Criminal Investigation, Iowa Division of Narcotics Enforcement, Iowa State Patrol, Iowa State Fire Marshal Division, Iowa Division of Intelligence and Fusion Center, and Administrative Services Division. The Department of Public Safety is led by the Commissioner who is appointed by the Governor.