Electronic Detection K9 and Mobile Digital Forensics Lab Tackle Rise In Online Child Sexual Exploitation 
Debbie McClung
Strategic Communications Bureau Chief
August 27, 2020
DES MOINES, Iowa - The Division of Criminal Investigation's Cyber-Crime Unit Internet Crimes Against Children (ICAC) Task Force is vigilant in tracking and investigating the emerging threats of offenders who use the Internet and other online technologies to sexually exploit children. 
According to ICAC Task Force Special Agent In Charge Nate McLaren, youth-related cybertips submitted to the ICAC Task Force have increased more than 1,200% from 2008 to through July 2020. The ICAC Task Force has received an average of 178 cybertip submissions per month in 2020. "Cyber crime tips reached all-time highs of 274 and 284 in the months of March and April, respectively, at a time when school-aged children were idled with the pandemic," McLaren said. McLaren also noted that special agents reviewed more than 98,000 gigabytes of evidence alone in March 2020. 
In response to the increasing number of cyber tips and Internet crimes occurring in Iowa, the ICAC Task Force has introduced a mobile digital forensics laboratory and added a new member to the team – a female chocolate Labrador retriever named "Mousse" — the state's first law enforcement electronic detection K9 trained for field work at search warrant sites. These two "labs" are assisting a team of nine agents in collecting and processing a growing volume of cyber evidence to help keep children safe from sexual predators.  
The ICAC Task Force's electronic detection K9 has been in service since May 2020, where she is assisting agents in sniffing out chemical compounds found in electronic storage devices such as SD cards, thumb drives, external hard drives, tablets and cell phones in both indoor and outdoor environments, including water. 
Mousse and her handler, Special Agent Mike McVey, received training through the Jordan Detection K9 program. K9 graduates of this program have had success in several high-profile cases including Subway pitchman Jared Fogle, USA Olympic Gymnastics Coach Marvin Sharp, a counter-terrorism case in Indiana, a serial-killer homicide case in Michigan, and an "Insider Threat" case in Carmel, Indiana. 
Mousse is a career change canine who was originally a service dog with the national organization Paws With A Cause. The non-profit organization Operation Underground Railroad, which assists governments worldwide in the rescue of human trafficking and sex trafficking victims, donated Mousse to the ICAC Task Force. 
The other "lab" the ICAC Task Force is using to combat cyber threats is a mobile digital forensics laboratory. This vehicle is equipped to provide an on-site work setting where special agents can preview electronic evidence from perpetrators who are harboring child pornography communication and data. 
"Our children have been born into an unprecedented digital age where electronic devices have become a constant.  Our children's reliance on digital devices make them especially vulnerable to cyber threats and exploitation. The members of the ICAC Task Force work tirelessly to protect our children and bring dangerous sexual perpetrators to justice.  The additions of Mousse and the mobile digital evidence laboratory will only further their effectiveness," said Department of Public Safety Commissioner, Stephan Bayens.
Video Clips:
Nate McLaren - Trends in Sexual Exploitation
Nate McLaren - Cyber Tips Increase
Nate McLaren - Impact of Covid
Mousse in the mobile digital forensics laboratory
Trend Data: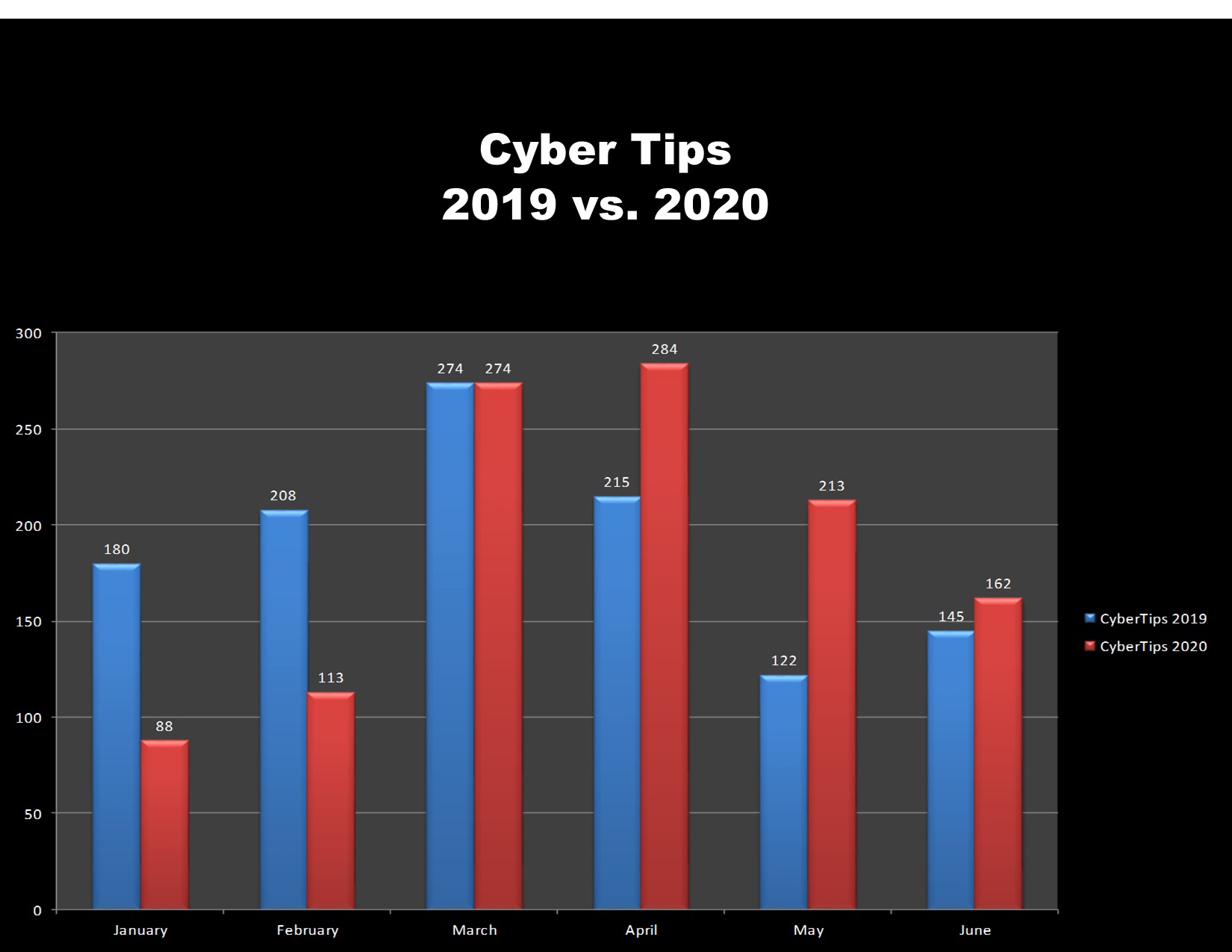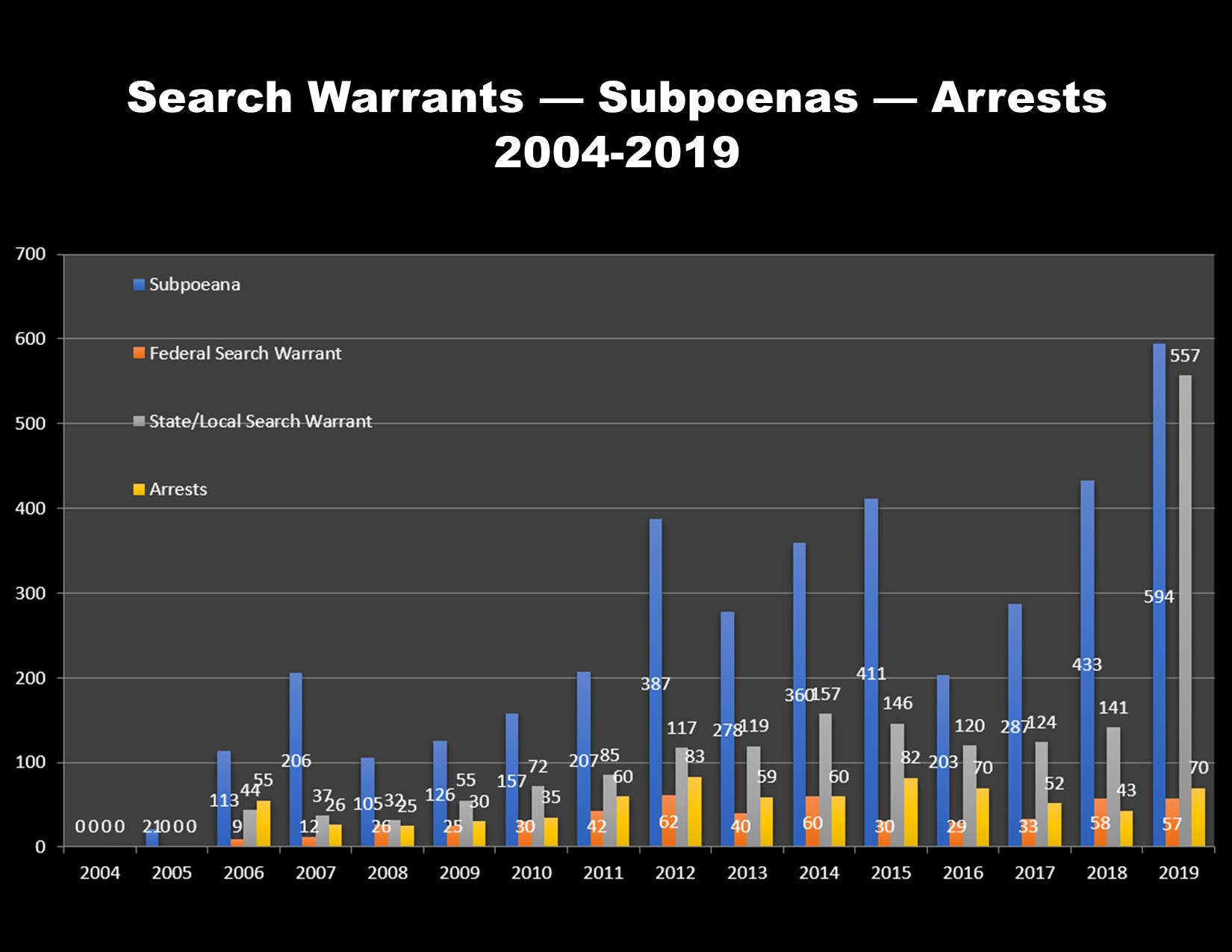 Photos: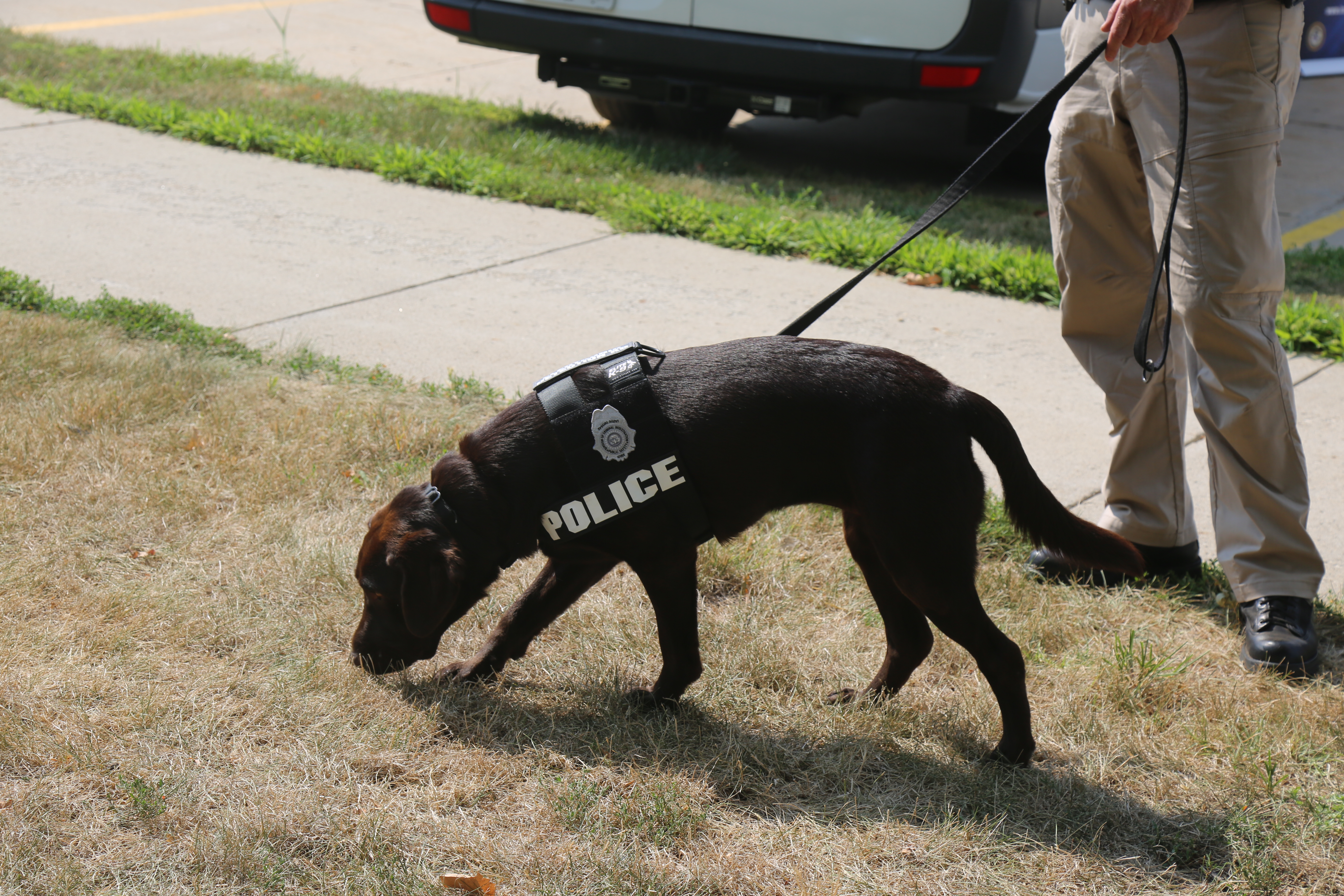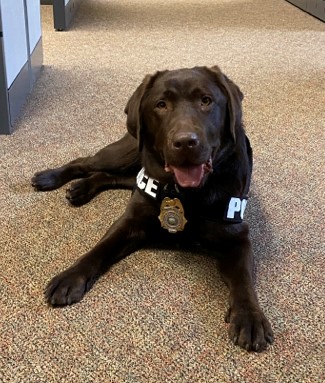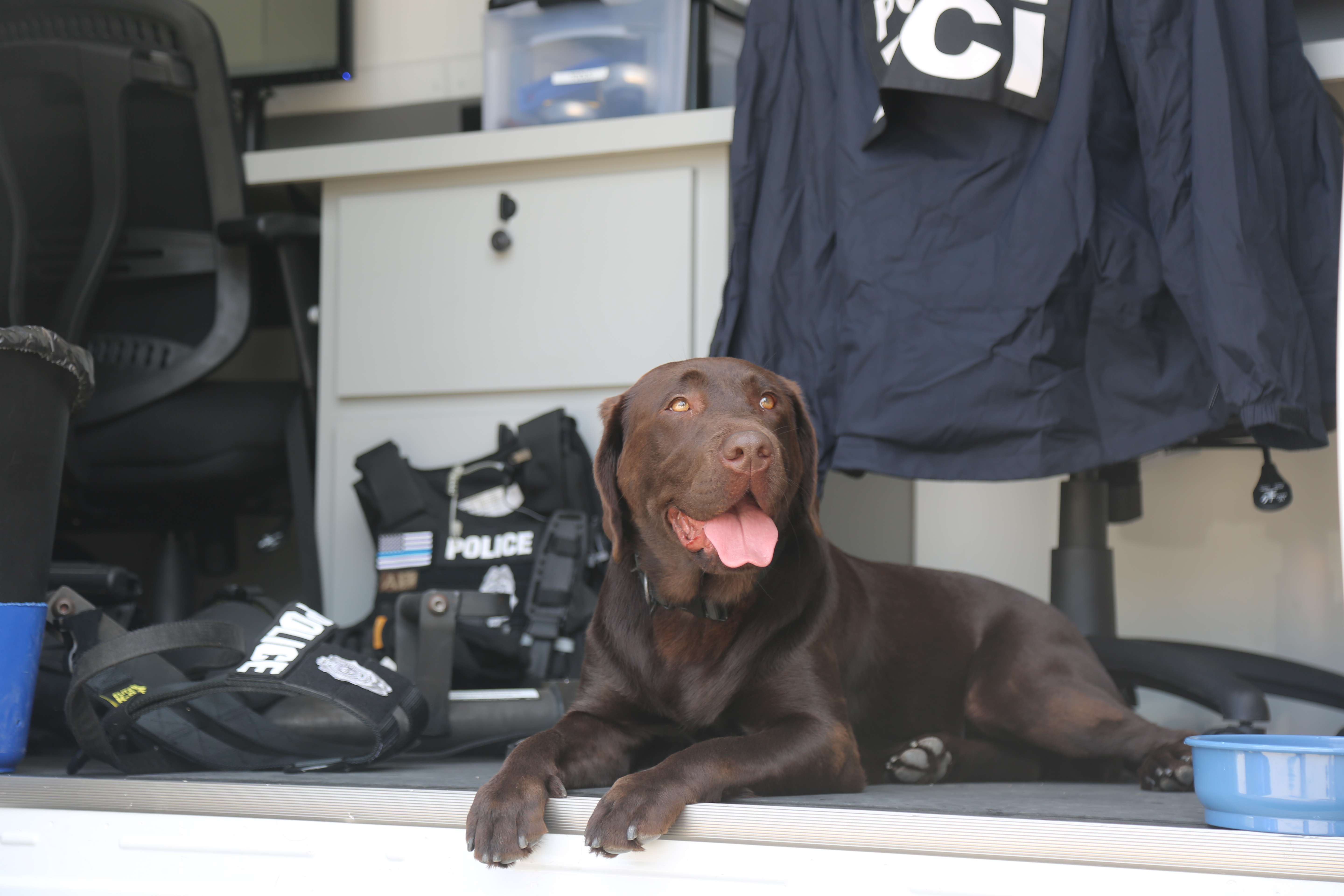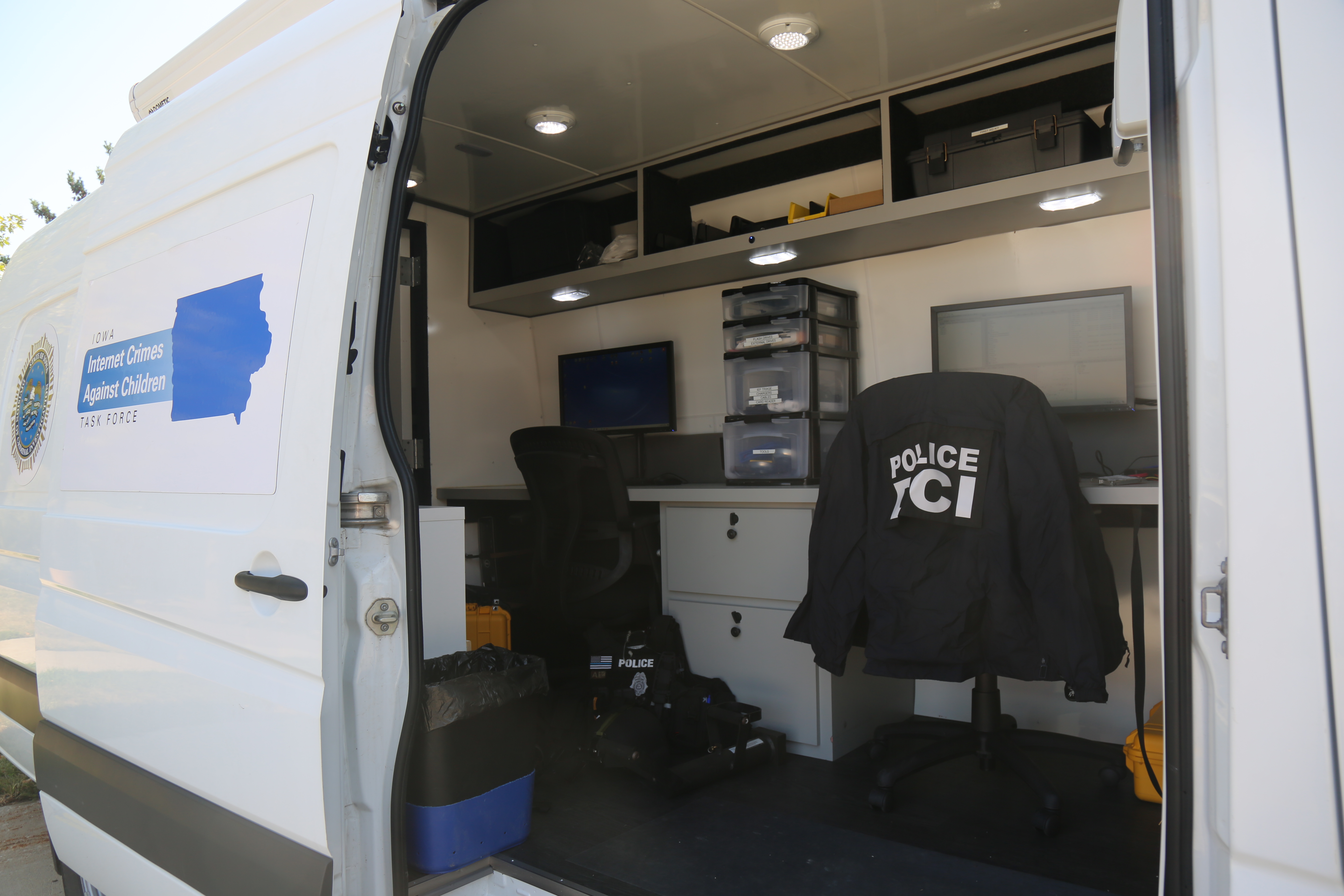 ABOUT THE ICAC TASK FORCE: 
In September 1998, the U.S. Department of Justice began a national Internet Crimes Against Children (ICAC) Task Force program to counter the emerging threat of offenders using the Internet or other online technology to sexually exploit children. The purpose of the program is to help state and local law enforcement agencies develop an effective response to cyber enticement and child pornography cases. Under this program, regional ICAC task forces serve as sources of prevention, education and investigative expertise to provide assistance to parents, teachers, law enforcement and other professionals working on child victimization issues.
The ICAC Task Force is funded by a grant from the Office of Juvenile Justice and Delinquency Prevention. Iowa's ICAC Task Force has been administered through the Iowa Department of Public Safety; Division of Criminal Investigation since its inception in the spring of 2004.
The primary responsibilities of Iowa's ICAC Task Force include:
•    Conducting investigations, forensic analysis and prosecuting offenders.
•    Providing investigative and prosecutorial assistance to police agencies and prosecutors (e.g., forensic analysis of computers seized as evidence).
•    Providing training for law enforcement officers and prosecutors.
•    Providing training for parents, teachers and other community members to ensure that children, parents, and other individuals and organizations are well-acquainted with the issues in this area. 
•    Fostering continual statewide and regional coordination, collaboration, information sharing, networking and service integration.
ABOUT THE IOWA DEPARTMENT OF PUBLIC SAFETY
The Iowa Department of Public Safety (DPS) is the largest law enforcement agency in the state. It includes six divisions and several bureaus, all working together with local, state and federal government agencies and the private sector, to keep Iowa a safe place by following our core values: leadership, integrity, professionalism, courtesy, service and protection. Divisions within the Iowa DPS: Iowa Division of Criminal Investigation, Iowa Division of Narcotics Enforcement, Iowa State Patrol, Iowa State Fire Marshal Division, Iowa Division of Intelligence and Fusion Center, and Administrative Services Division. The Department of Public Safety is led by the Commissioner who is appointed by the Governor.