Fallen Officers Remembered During 2021 Iowa Peace Officer Memorial
Alex Dinkla
Sergeant, Iowa State Patrol
May 7, 2021         
DES MOINES, Iowa - It is with great honor that Governor Kim Reynolds and Lt. Governor Adam Gregg, along with other State of Iowa leadership, law enforcement partners and families recognized and paid their respects to fallen peace officers who gave their lives protecting Iowans in the line of duty. At a ceremony today on the Capitol Complex, two officers were officially added to the Iowa Peace Officer Memorial.
"Today, we pause to honor the strength of character and sense of duty that drives our law enforcement officers through every shift," said Governor Reynolds. "Public servants, who out of love for their community and state, put their lives on the line for each and every one of us. Together, we recognize the brave hearts behind the badges and the unselfish actions made by generations of men and women who wear the uniform." 
Peace officers who were formally honored at this year's ceremony included:
Deputy Stephanie J. Schreurs (Pronounced: Sh-reers), Lyon County Sheriff's Office, E.O.W. August 13, 2019
On the early morning of August 9, 2019, Deputy Stephanie Schreurs responded to a rural call for service. The 24-year veteran of the Lyon County Sheriff's Office had just resumed her patrol duties and was traveling northbound on highway K-52. She lost control of her SUV navigating a sharp curve near Harrison Avenue. Her vehicle left the roadway and rolled several times. Deputy Schreurs was flown to a hospital in Sioux Falls, South Dakota, where she never regained consciousness. Four days later on August 13, she passed away from her injuries. 
Special Officer John H. Bousman (Pronounced: Bowz-man), Chicago and North Western Railway, E.O.W. August 10, 1922
On the evening of August 10, 1922, Special Officer John Harrison Bousman was guarding a large drawbridge in the Chicago and Northwestern railyards near Clinton. At approximately 9:00 p.m., while making his rounds, Bousman was struck by an approaching train and was discovered near the tracks that next morning.  
Added Department of Public Safety Commissioner Stephan Bayens, "These names around us, etched in granite, serve as a perpetual reminder that there is a group of brave men and women who are willing to stand in the gap between order and chaos. Who are willing to protect the most vulnerable among us.  Who stand ready to extend compassion during the darkest of days. Who are compelled by a sense of duty to protect and serve. 
The full ceremony can be seen on the Iowa State Patrol Facebook page @IowaStatePatrol. Please visit the Iowa Department of Public Safety website at DPS.IOWA.GOV to view a list of the 192 officers who have paid the ultimate sacrifice in the State of Iowa.
If you could not attend this year's service, here are many ways you can observe National Police Week, May 9-15, 2021.  Please take time today to honor the men and women who have died to protect and serve, as well as, give thanks to those current officers who continue to work in our communities every day. 
PHOTO: Stephanie J. Schreurs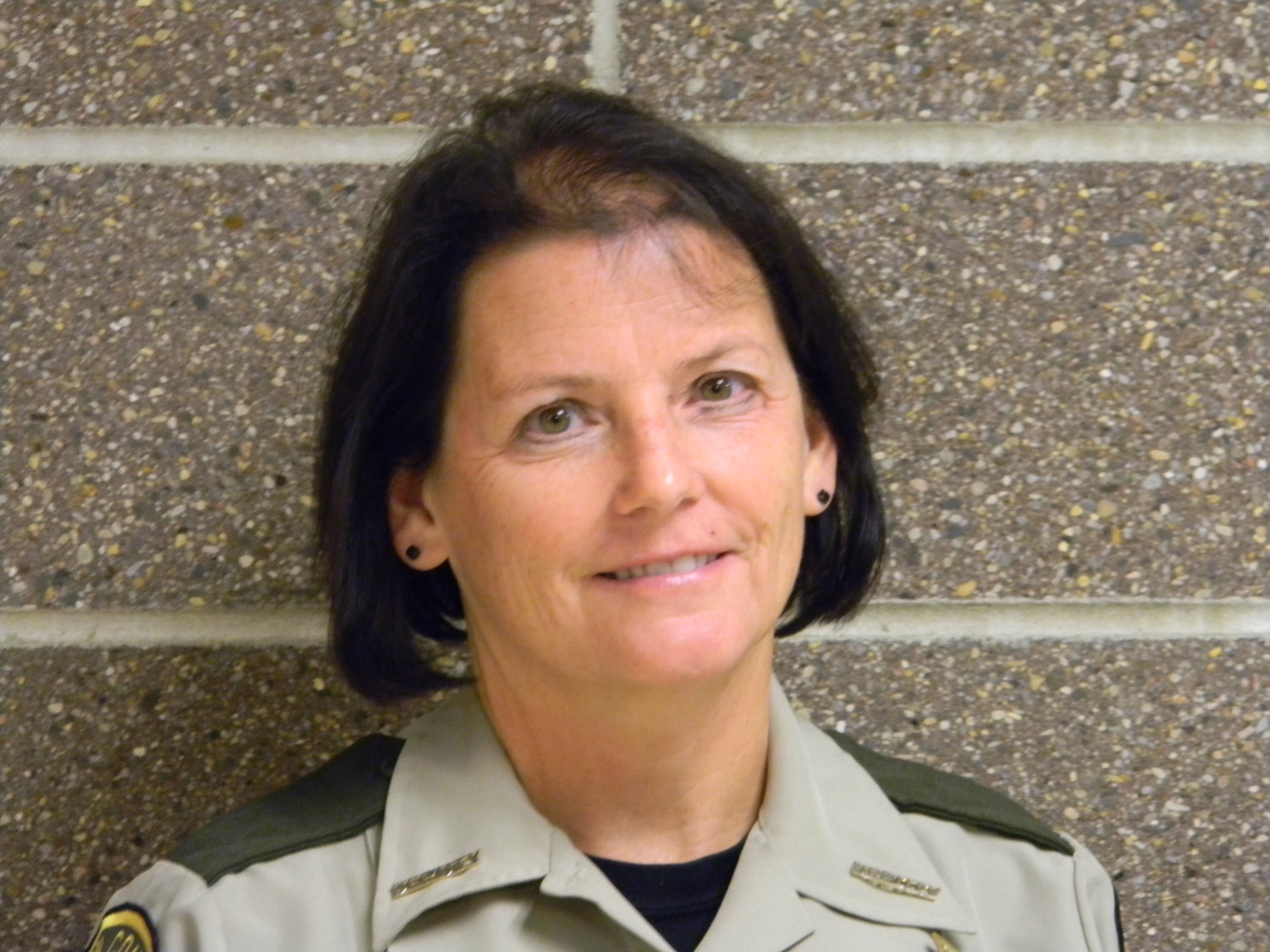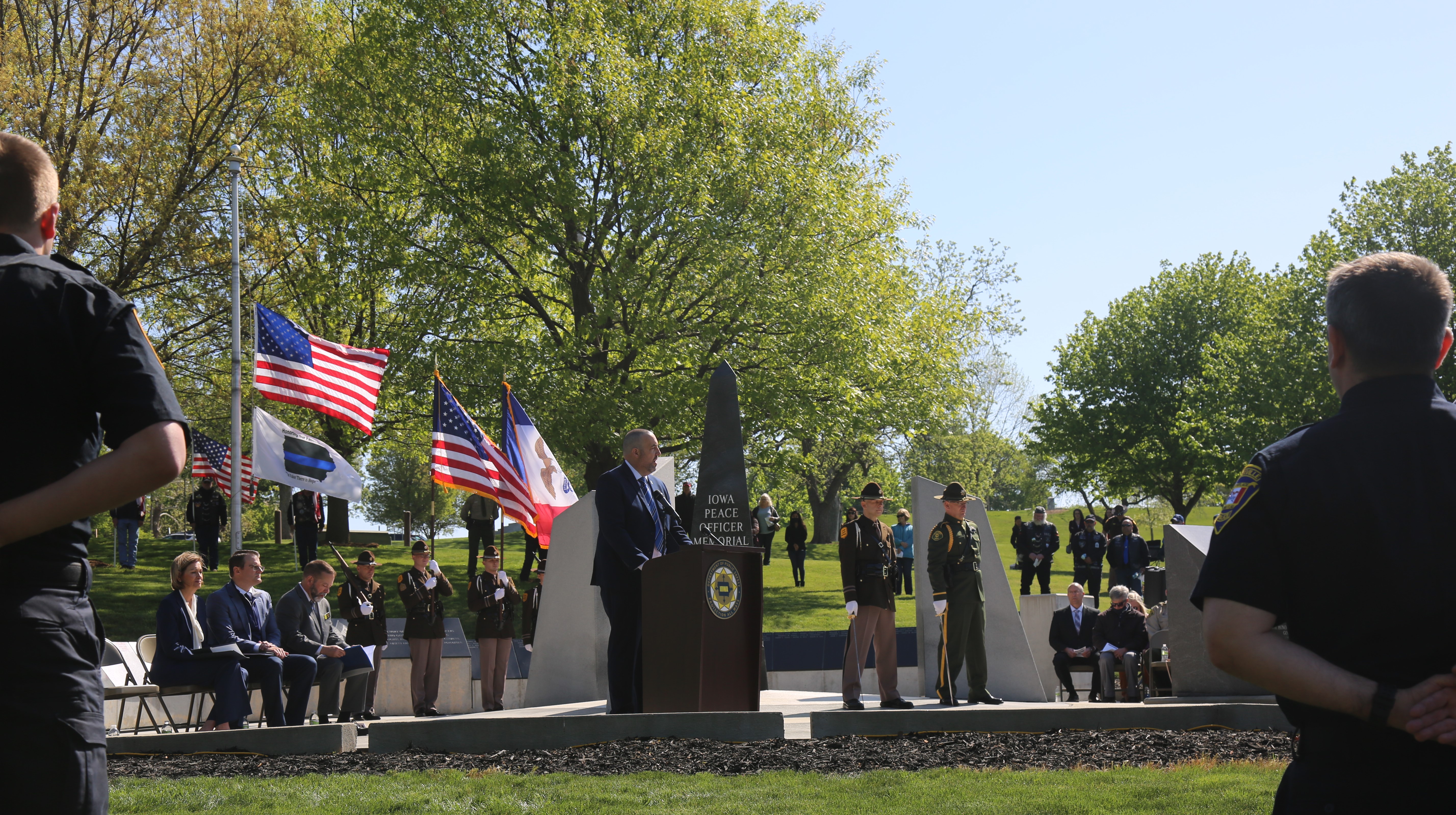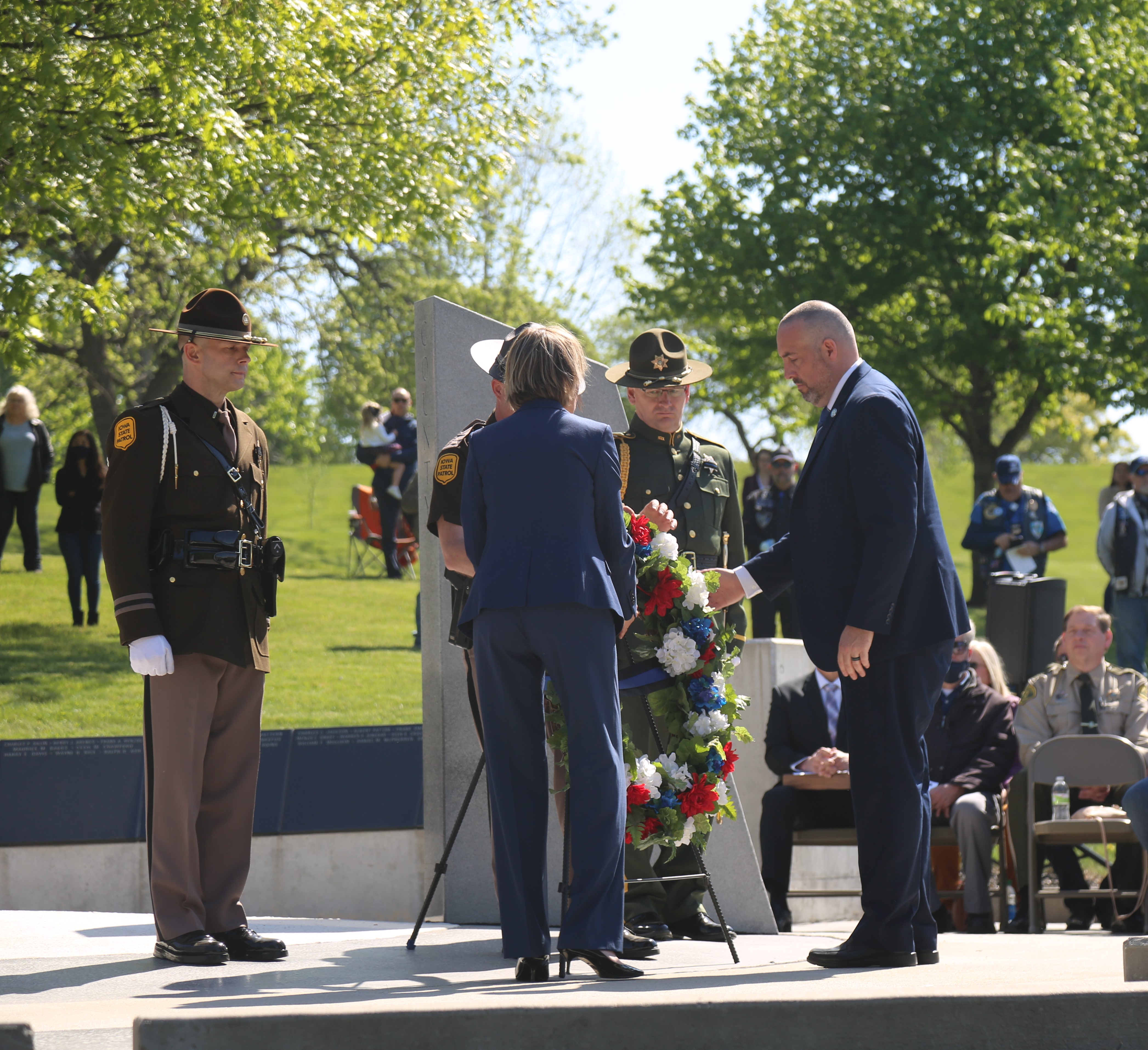 ABOUT THE IOWA DEPARTMENT OF PUBLIC SAFETY
The Iowa Department of Public Safety (DPS) is the largest law enforcement agency in the state. It includes six divisions and several bureaus, all working together with local, state and federal government agencies and the private sector, to keep Iowa a safe place by following our core values: leadership, integrity, professionalism, courtesy, service and protection. Divisions within the Iowa DPS: Iowa Division of Criminal Investigation, Iowa Division of Narcotics Enforcement, Iowa State Patrol, Iowa State Fire Marshal Division, Iowa Division of Intelligence and Fusion Center, and Administrative Services Division. The Department of Public Safety is led by the Commissioner who is appointed by the Governor.