Five States Join Forces to Caution Against Excessive Speeding At COVID-19 Anniversary
Alex Dinkla
Public Information Officer - Iowa State Patrol
March 16, 2021
DES MOINES, Iowa - This is a joint release from the partners in Region 7 of the National Highway Transportation Safety Administration including the Iowa State Patrol, the Arkansas State Police, Kansas Highway Patrol, Missouri State Highway Patrol and Nebraska State Patrol . A public service announcement featuring representatives from each agency can be downloaded here: 
5-State Excessive Speeding Video - March 2021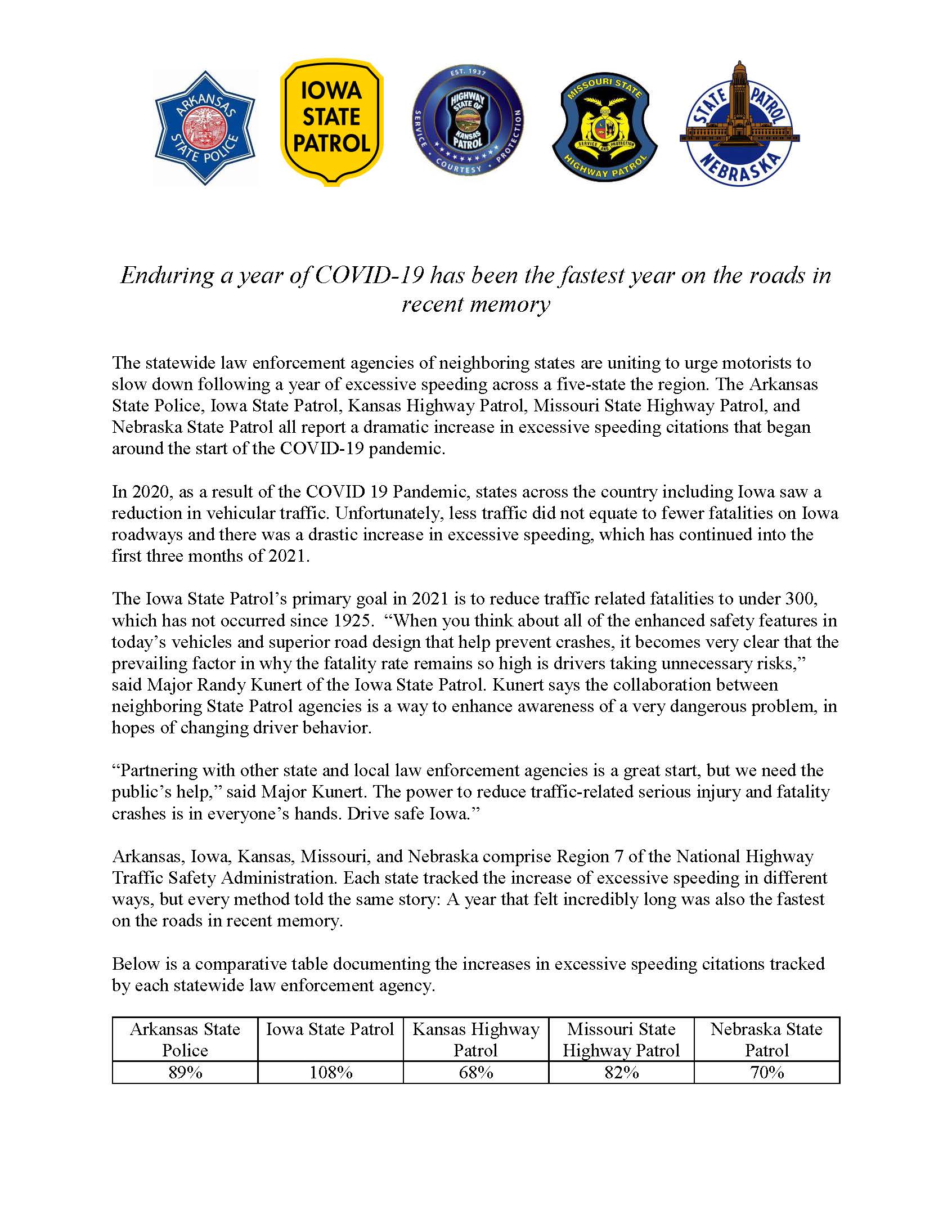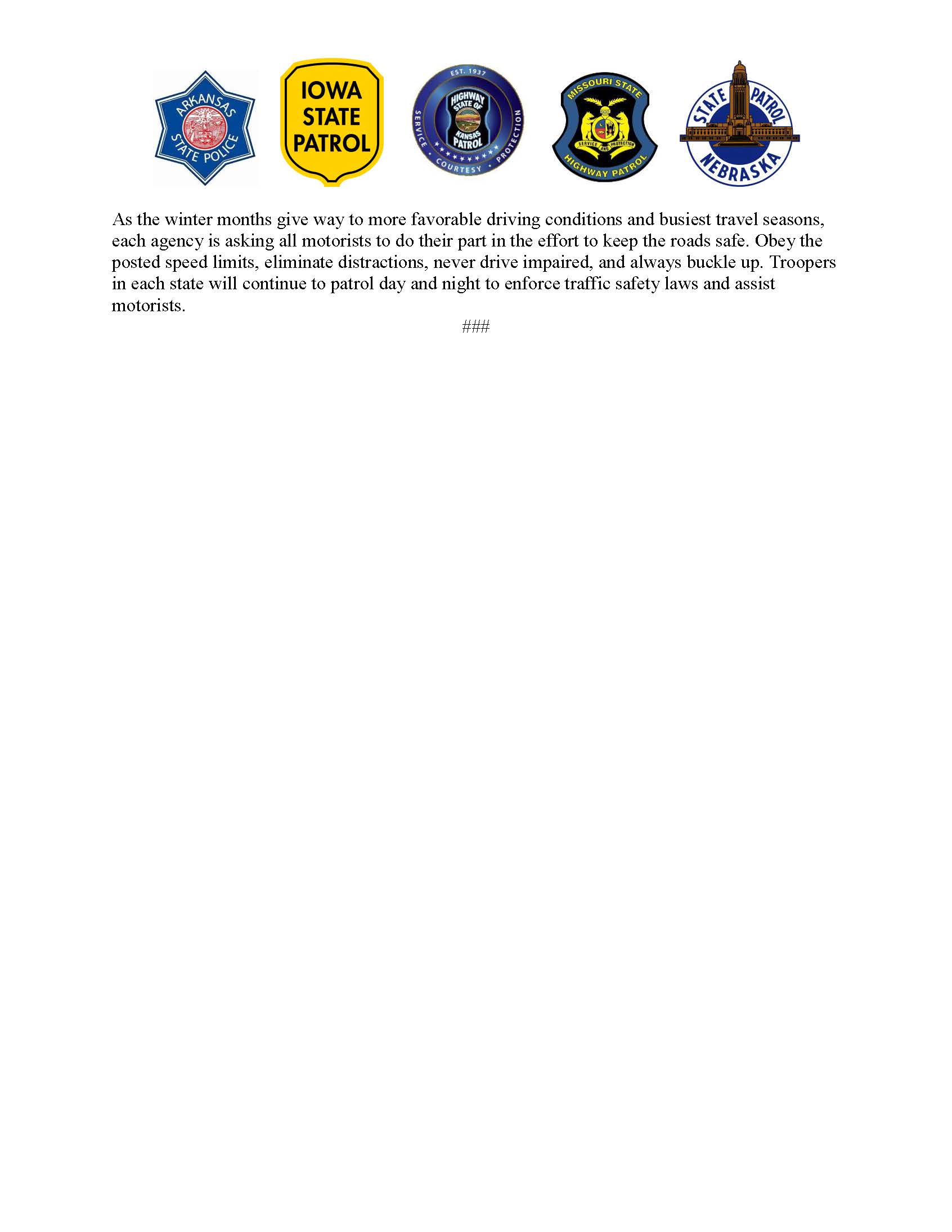 ABOUT THE IOWA DEPARTMENT OF PUBLIC SAFETY
The Iowa Department of Public Safety (DPS) is the largest law enforcement agency in the state. It includes six divisions and several bureaus, all working together with local, state and federal government agencies and the private sector, to keep Iowa a safe place by following our core values: leadership, integrity, professionalism, courtesy, service and protection. Divisions within the Iowa DPS: Iowa Division of Criminal Investigation, Iowa Division of Narcotics Enforcement, Iowa State Patrol, Iowa State Fire Marshal Division, Iowa Division of Intelligence and Fusion Center, and Administrative Services Division. The Department of Public Safety is led by the Commissioner who is appointed by the Governor.