Former Boone County Deputy Charged in Death of K-9
Adam DeCamp
Special Agent In Charge
April 4, 2023
Boone County, Iowa - Today, 50-year-old Dallas Wingate, a former Boone County Sheriff's Office deputy and K-9 handler was charged with the death of K-9 deputy Bear. Wingate, who turned himself in at the Story County Jail, has been charged with one count of Injury or Interference of a Police Dog Service, a class D felony. 
 
On September 2, 2022, the Boone County Sheriff's Office requested DCI investigate after Bear was found dead inside Wingate's K-9-equipped police vehicle. The investigation showed that Wingate placed Bear inside his enclosed vehicle on the evening of September 1. Nearly twenty-two hours later, Wingate opened the vehicle for the first time.     
 
The Story County Attorney's Office will prosecute this case.
Note: A criminal charge is merely an accusation and a defendant is presumed innocent until proven guilty. 
Photo courtesy of Story County Sheriff's Office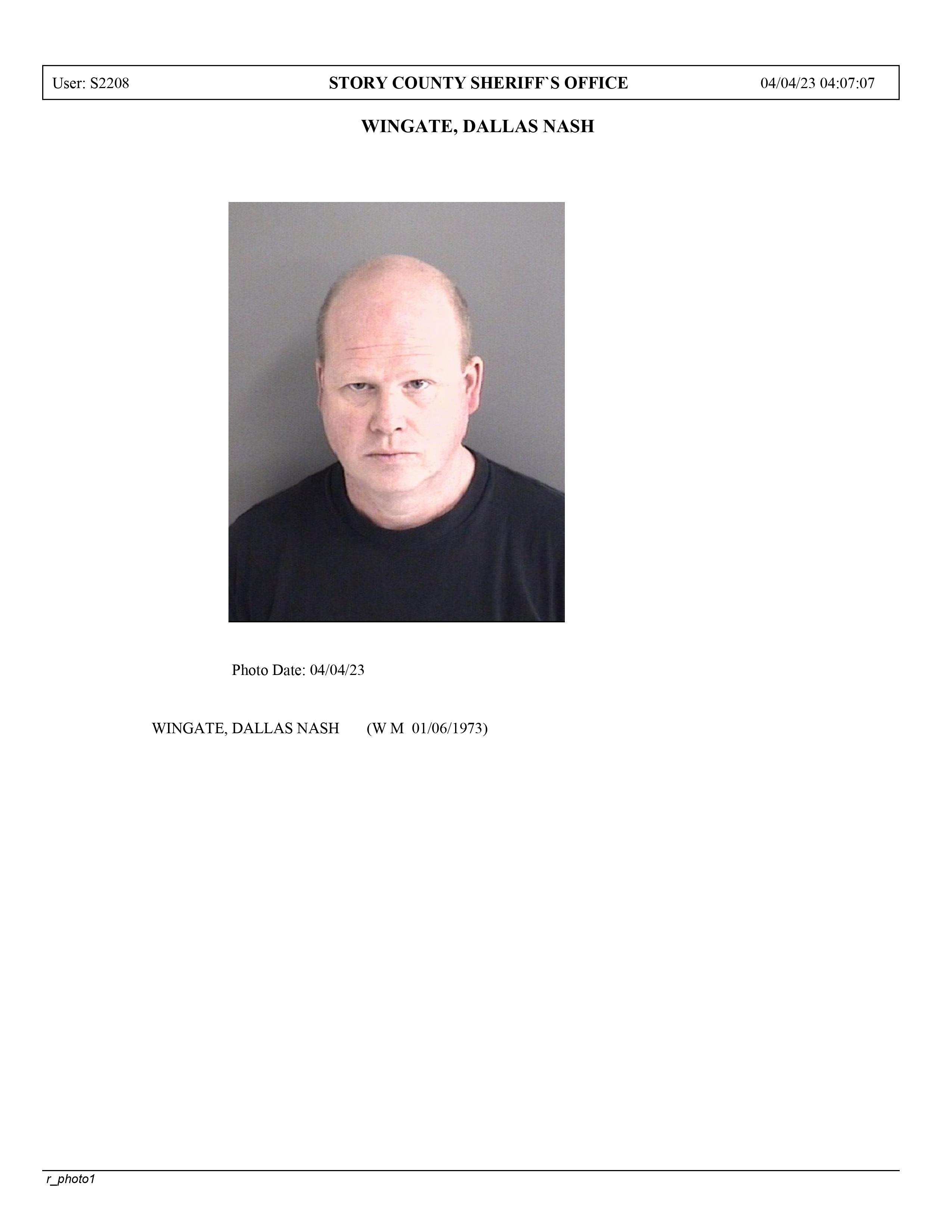 ABOUT THE IOWA DEPARTMENT OF PUBLIC SAFETY
The Iowa Department of Public Safety (DPS) is the largest law enforcement agency in the state. It includes six divisions and several bureaus, all working together with local, state and federal government agencies and the private sector, to keep Iowa a safe place by following our core values: leadership, integrity, professionalism, courtesy, service and protection. Divisions within the Iowa DPS: Iowa Division of Criminal Investigation, Iowa Division of Narcotics Enforcement, Iowa State Patrol, Iowa State Fire Marshal Division, Iowa Division of Intelligence and Fusion Center, and Administrative Services Division. The Department of Public Safety is led by the Commissioner who is appointed by the Governor.