Important Media Information Regarding Visitation and Service For Sergeant Jim Smith
Alex Dinkla
Public Information Officer - Iowa State Patrol
April 14, 2021
INDEPENDENCE, Iowa - The Iowa State Patrol is providing the following final details for media in preparation for the visitation and service for Sergeant Jim Smith.
The visitation for Sergeant Jim Smith will be held on Thursday, April 15, from 3:00 to 8:00 p.m. at the Reiff Family Center-Funeral Home and Crematory located at 216 3rd Avenue SE in Independence. This visitation is open to the public, but the family and funeral home have requested no media during the visitation. The service will be held on Friday, April 16 at 10:00 a.m. at Independence Community High School located at 700 20th Avenue SW in Independence.
KWWL-TV, the NBC affiliate based out of Waterloo/Cedar Rapids, will be providing a live feed of the funeral service, including on their website (https://kwwl.com/) and Facebook page (@KWWL7).  This is intended to be the single source for all media reporting of the service.  Per the Smith family's wishes, representatives from the media will not be allowed to report from within the funeral service.
Please contact KWWL TV directly (Allison Gibson can be reached at 319-291-1207) to receive information on coordinates for the live service.
Photography (still or video) within the funeral service is prohibited, as is any use of electronic devices.  Distracting or disruptive behaviors are also prohibited. 
A media staging area has been established for the funeral directly west of the Independence Community High School. See the map below. The location is at the Cornerstone Foursquare Church located at 707 20th Avenue SE. Sergeant Alex Dinkla will be there to meet members of the media at 9:00 a.m. to answer any questions about media arrangements. 
The Department of Public Safety will provide a press release with a statement from the Iowa State Patrol on the day of the service. 
There will be a procession after the service that will head north on 20th Avenue SW, 1st Street W, and Second Avenue NE. Members of the community and media are encouraged to find a location within these areas to help pay their respects.  
Interment is PRIVATE and the family has requested no media coverage.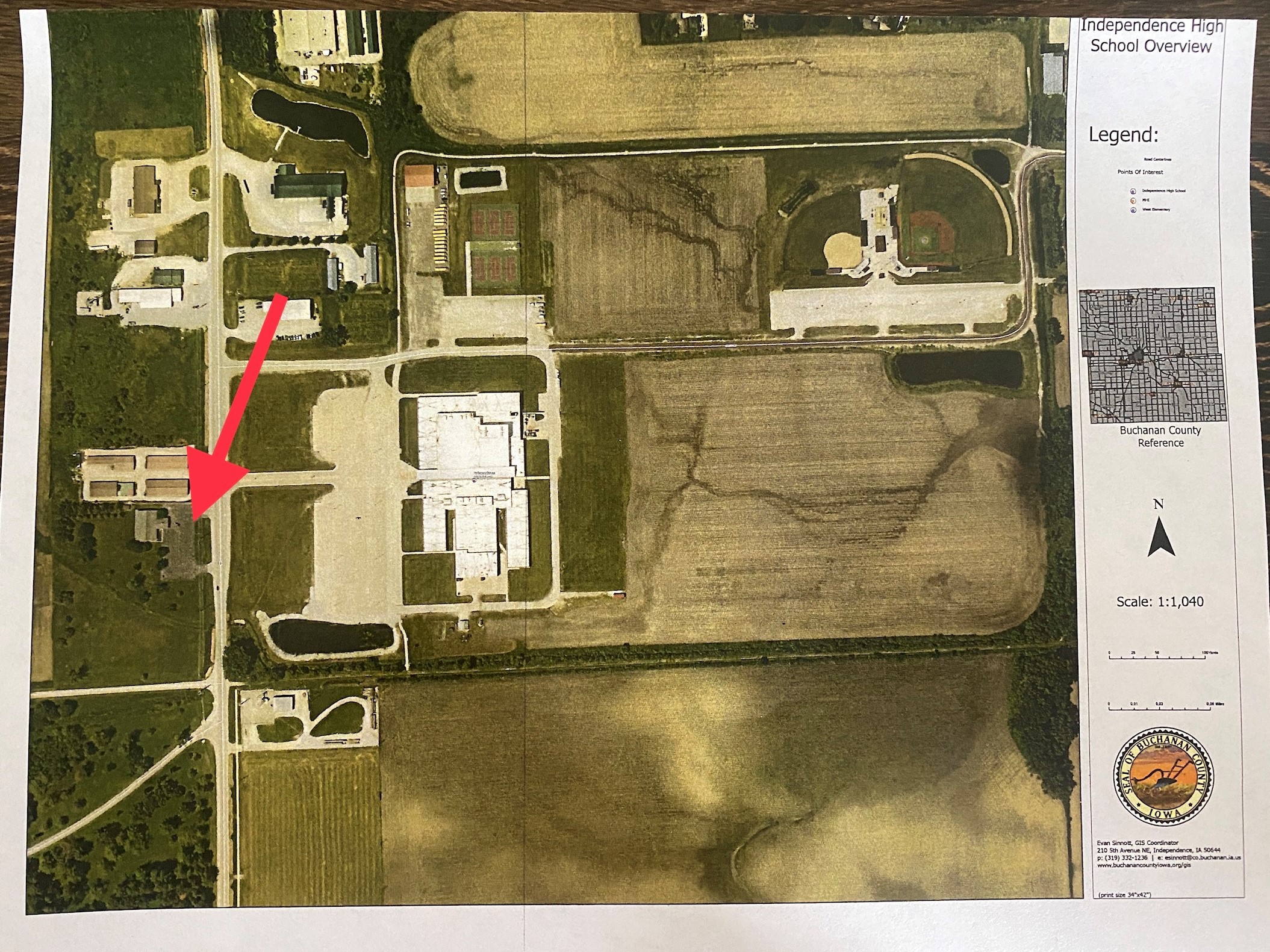 ABOUT THE IOWA DEPARTMENT OF PUBLIC SAFETY
The Iowa Department of Public Safety (DPS) is the largest law enforcement agency in the state. It includes six divisions and several bureaus, all working together with local, state and federal government agencies and the private sector, to keep Iowa a safe place by following our core values: leadership, integrity, professionalism, courtesy, service and protection. Divisions within the Iowa DPS: Iowa Division of Criminal Investigation, Iowa Division of Narcotics Enforcement, Iowa State Patrol, Iowa State Fire Marshal Division, Iowa Division of Intelligence and Fusion Center, and Administrative Services Division. The Department of Public Safety is led by the Commissioner who is appointed by the Governor.