Jury Convicts Cedar Rapids Man of Child Sexual Exploitation Offenses
Tony Morfitt
U.S. Attorney's Office - Northern District of Iowa
June 11, 2021
CEDAR RAPIDS, Iowa - This is not a press release from the Iowa Department of Public Safety. It is being distributed in partnership with the United States Attorney's Office for the Northern District of Iowa.
This case was initiated and investigated by the Iowa Division of Criminal Investigation Cyber Crime Unit with the assistance of the Iowa State Patrol, Homeland Security Investigations, and the Marion Police Department.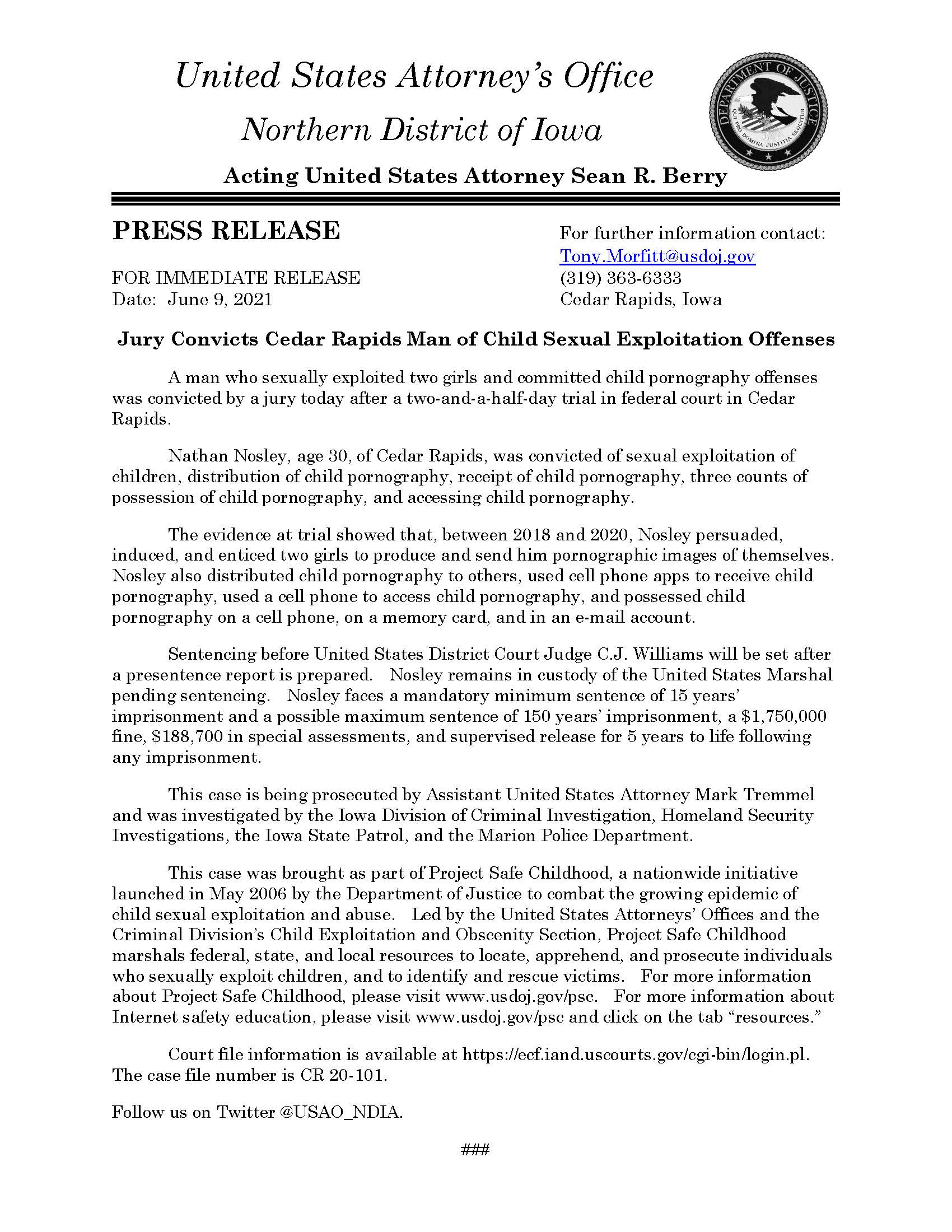 ABOUT THE IOWA DEPARTMENT OF PUBLIC SAFETY
The Iowa Department of Public Safety (DPS) is the largest law enforcement agency in the state. It includes six divisions and several bureaus, all working together with local, state and federal government agencies and the private sector, to keep Iowa a safe place by following our core values: leadership, integrity, professionalism, courtesy, service and protection. Divisions within the Iowa DPS: Iowa Division of Criminal Investigation, Iowa Division of Narcotics Enforcement, Iowa State Patrol, Iowa State Fire Marshal Division, Iowa Division of Intelligence and Fusion Center, and Administrative Services Division. The Department of Public Safety is led by the Commissioner who is appointed by the Governor.