National Highway Traffic Safety Administration Honors Patrick Hoye With Lifetime Achievement Award
Debbie McClung
Strategic Communications Bureau Chief
May 5, 2021
WASHINGTON, DC - This is not a press release from the Iowa Department of Public Safety. It is being provided below on behalf of the National Highway Traffic Safety Administration's partnership with the Iowa Governor's Traffic Safety Bureau. 
The National Highway Traffic Safety Administration announced the 15 winners of the 2021 NHTSA Public Service Awards on April 28, 2021. Among the honorees was Patrick J. Hoye, Iowa Governor's Traffic Safety Bureau Chief, who was honored with the Lifetime Achievement Award in recognition of his "steadfast leadership, vision, and commitment to reducing traffic safety injuries and fatalities in Iowa and across the country."
On November 1, 2012, Patrick was appointed as the Bureau Chief of the Governor's Traffic Safety Bureau where he still serves today. As Bureau Chief, Patrick and the staff at the Governor's Traffic Safety Bureau (GTSB) have set an aggressive agenda to continue to reduce fatalities and serious injuries in Iowa. Programs such as the High 5 Traffic Safety Project and the I-80 Challenge have been effective in reducing crashes on Iowa roadways. 
Patrick has testified before legislative committees on public safety initiatives and routinely speaks on traffic safety issues at conferences across the country and is a regular contributor to safety magazines and newsletters. In May of 2016, at the request of the Department of Justice, Patrick traveled to Kosovo as a member of a traffic safety assessment team to facilitate and conduct a traffic safety management assessment. 
Chief Hoye is a retired 32-year veteran of the Iowa State Patrol. During his tenure with the State Patrol he held numerous field and administrative positions. In 2007, he was selected to serve as the Patrol's 13th Chief.  In 2008, while Colonel, the Iowa State Patrol was recognized by IACP during their National Challenge as the top State Patrol in the nation for its size.
VIDEO: NHTSA Public Service Awards Virtual Presentation
PHOTO: Patrick Hoye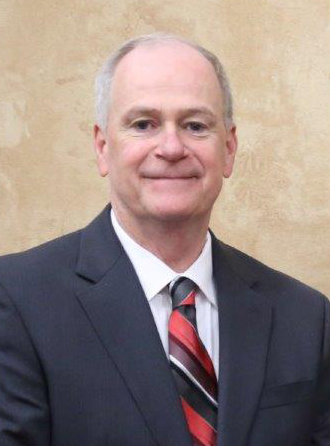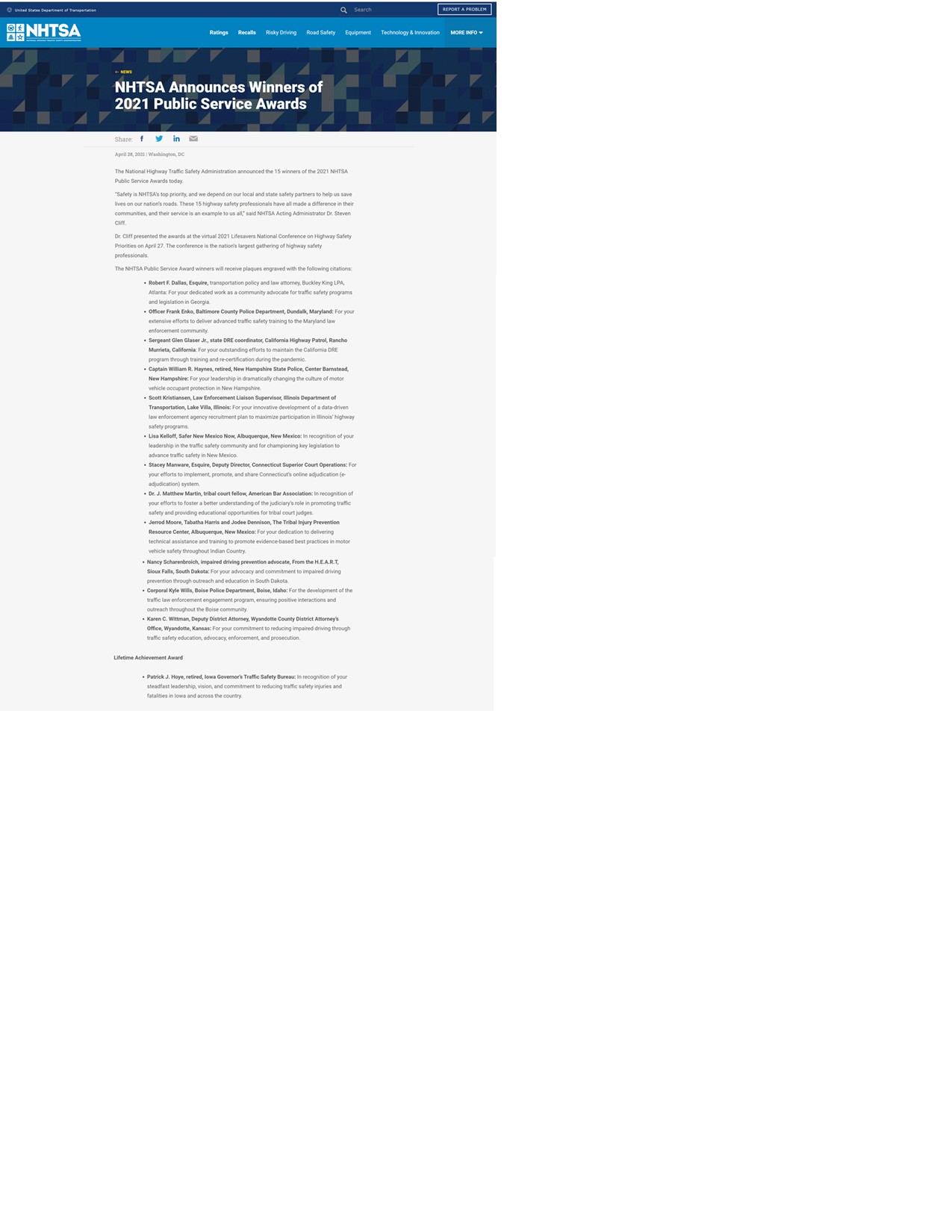 ABOUT THE IOWA DEPARTMENT OF PUBLIC SAFETY
The Iowa Department of Public Safety (DPS) is the largest law enforcement agency in the state. It includes six divisions and several bureaus, all working together with local, state and federal government agencies and the private sector, to keep Iowa a safe place by following our core values: leadership, integrity, professionalism, courtesy, service and protection. Divisions within the Iowa DPS: Iowa Division of Criminal Investigation, Iowa Division of Narcotics Enforcement, Iowa State Patrol, Iowa State Fire Marshal Division, Iowa Division of Intelligence and Fusion Center, and Administrative Services Division. The Department of Public Safety is led by the Commissioner who is appointed by the Governor.