Public Search For Missing Montezuma 10-Year-Old Xavior Harrelson Scheduled Sunday, May 30
Mitch Mortvedt
Assistant Director, Division of Criminal Investigation
May 28, 2021
MONTEZUMA, Iowa – The search for 10-year-old Xavior Harrelson continues. Law enforcement appreciates the public's desire to help locate Xavior.  However, the investigative and search efforts on Saturday, May 29, will be conducted by law enforcement and first responders only.  
Montezuma residents are encouraged to check their own properties and surveillance systems. Xavior was reported missing on the afternoon of Thursday, May 27th, and was possibly wearing blue pajama bottoms, a red T-shirt and black tennis shoes. 
Law enforcement officials are asking for the public's assistance with searching for Xavior on the morning of Sunday, May 30. For those who are able to assist, please be at the Montezuma High School north parking lot at 9:00 a.m. Please dress appropriately for the weather and walking outside. Those wishing to assist with the search must be 18 years of age or older, have a valid photo identification and be in good physical condition.
Anyone with information related to Xavior's disappearance, please call the Poweshiek County Sheriff's Office at 641-623-2107.  
PHOTO: Xavior Harrelson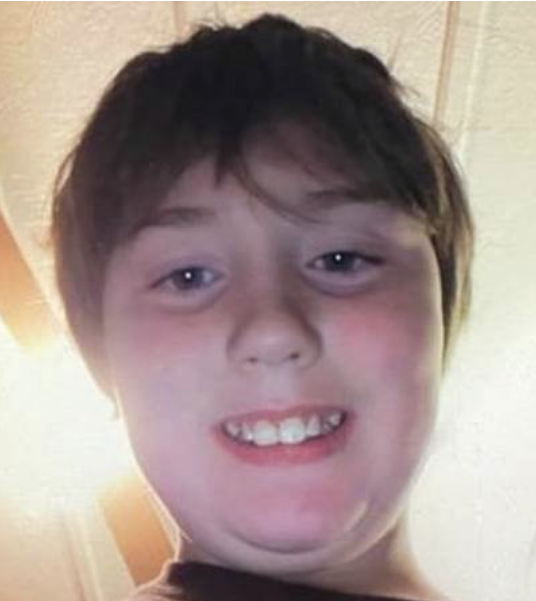 ABOUT THE IOWA DEPARTMENT OF PUBLIC SAFETY
The Iowa Department of Public Safety (DPS) is the largest law enforcement agency in the state. It includes six divisions and several bureaus, all working together with local, state and federal government agencies and the private sector, to keep Iowa a safe place by following our core values: leadership, integrity, professionalism, courtesy, service and protection. Divisions within the Iowa DPS: Iowa Division of Criminal Investigation, Iowa Division of Narcotics Enforcement, Iowa State Patrol, Iowa State Fire Marshal Division, Iowa Division of Intelligence and Fusion Center, and Administrative Services Division. The Department of Public Safety is led by the Commissioner who is appointed by the Governor.