Tow Truck Operator Killed by Truck Driver
Sergeant Alex Dinkla
Public Information Officer
November 13, 2023
Des Moines, Iowa – The Iowa State Patrol and Urbandale Police Department are investigating a motor vehicle crash that resulted in the death of a Tow Truck Operator. 
Just after 10:00 pm, on November 12, 2023, an Urbandale Police Officer was assisting with a crash on I-80 WB at mile marker 130. The patrol vehicle was parked on the outside shoulder with its emergency lights and left directional lights activated. An Iowa Department of Transportation Highway Helper, located behind the patrol vehicle, was also signaling traffic to move left - away from the outside lane. A semi-truck and trailer, (driven by Dmytro Prysich), did not move over or slow down and struck the tow truck operator (Joshua Villa) as he was getting out of his tow vehicle. The tow truck operator (Joshua Villa) died as a result of the crash. 
 
Photo of Dmytro Prysich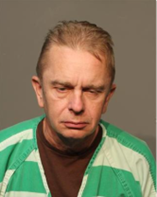 Dmytro has been booked into the Polk County Jail. He has been charged with:
●    UNSAFE APPROACH FAIL TO SLOW DOWN UPON APPROACH TO STATIONARY VEH W/4 WAY HAZARDS ACTIVATED – DEATH
●    LEAVE SCENE OF DEATH ACCIDENT
●    VEH. HOMICIDE/OWI
This investigation is ongoing, and a minimum crash report can be found at ISP Crash Reports.
ABOUT THE IOWA DEPARTMENT OF PUBLIC SAFETY
The Iowa Department of Public Safety (DPS) is the largest law enforcement agency in the state. It includes six divisions and several bureaus, all working together with local, state and federal government agencies and the private sector, to keep Iowa a safe place by following our core values: leadership, integrity, professionalism, courtesy, service and protection. Divisions within the Iowa DPS: Iowa Division of Criminal Investigation, Iowa Division of Narcotics Enforcement, Iowa State Patrol, Iowa State Fire Marshal Division, Iowa Division of Intelligence and Fusion Center, and Administrative Services Division. The Department of Public Safety is led by the Commissioner who is appointed by the Governor.