Wisconsin Endangered Person Advisory - Update
SAC Adam DeCamp
Special Agent In Charge
November 21, 2023
This advisory has been canceled. The children have been located.
November 21, 2023                        
Des Moines, Iowa - This is an Endangered Person Advisory issued on behalf the Wisconsin Department of Justice (WDOJ). This advisory is in conjunction with a November 21 AMBER Alert issued by the WDOJ. On November 20, at approximately 4:15 p.m., the vehicle associated with the AMBER Alert was seen in Clinton, Iowa.
An Iowa Endangered Person Advisory is being issued for 9-year-old Stefan Xiong and 7-year-old Alexander Xiong, who were reported missing to the Plover Police Department on November 20. They are believed to be with their father, 41-year-old Yiemen Xiong, in a gold 2010 Toyota Sienna minivan with Wisconsin license plate 740XTN. Law enforcement has reason to believe that Stefan and Alexander are in danger and assistance from the public could be vital to their safe return.
Alexander is an Asian male, 3 feet 5 inches, 85 pounds with black hair and brown eyes. He was last seen wearing a gray jacket, gray t-shirt, dark blue jeans, and yellow tennis shoes.

Stefan is an Asian male, 3 feet 10 inches, 130 pounds with black hair and brown eyes. He is Autistic and non-verbal. He was last seen wearing a dark gray hoodie with a picture on the front, fray sweatpants, and black tennis shoes.
Yiemen is an Asian male, 5 feet 3 inches, 125 pounds with black hair and  brown eyes. He has a short beard. His native language is Hmong. He has limited English proficiency. He was last seen wearing a green long sleeved shirt, jeans, and black tennis shoes. 

Anyone with information as to the whereabouts of Alexander or Stefan is asked to call 911.
Photo of Yiemen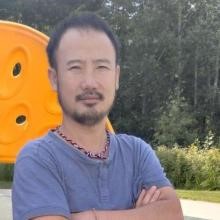 Photo of Alexander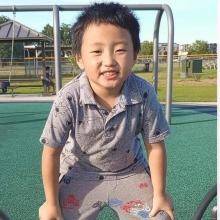 Photo of Stefan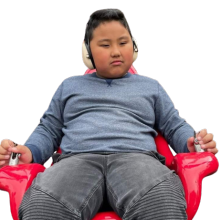 ABOUT THE IOWA DEPARTMENT OF PUBLIC SAFETY
The Iowa Department of Public Safety (DPS) is the largest law enforcement agency in the state. It includes six divisions and several bureaus, all working together with local, state and federal government agencies and the private sector, to keep Iowa a safe place by following our core values: leadership, integrity, professionalism, courtesy, service and protection. Divisions within the Iowa DPS: Iowa Division of Criminal Investigation, Iowa Division of Narcotics Enforcement, Iowa State Patrol, Iowa State Fire Marshal Division, Iowa Division of Intelligence and Fusion Center, and Administrative Services Division. The Department of Public Safety is led by the Commissioner who is appointed by the Governor.