Two Fallen Officers Honored At Peace Officer Memorial Ceremony
Alex Dinkla
Sgt. Iowa State Patrol
May 5, 2023       
DES MOINES, Iowa - Today, Governor Kim Reynolds, and Department of Public Safety Commissioner Stephan K. Bayens, the Coralville Police Department and the Fremont County Sheriff's Office, and the state of Iowa honored two officers who made the ultimate sacrifice - Deputy Austin "Melvin" Richardson and Sergeant John Karl Williams.  Each of these officers dedicated their lives to serving Iowans to protect and keep our communities safe.
2023 Peace Officer Memorial Honorees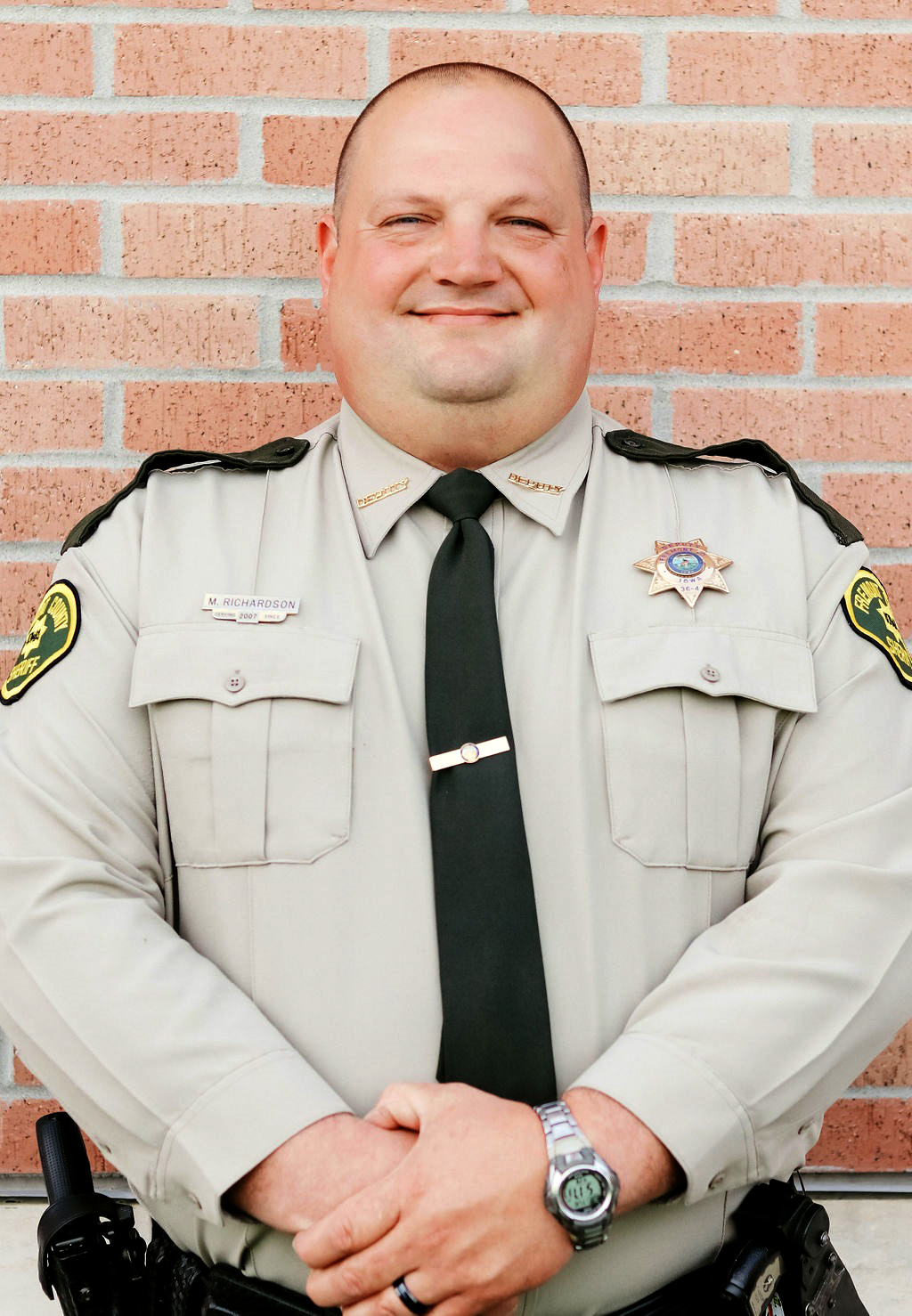 AUSTIN "Melvin" Richardson - Deputy, Fremont County Sheriff's Office
EOW June 14, 2022
In the early afternoon of June 14, 2022, Fremont County Deputy Austin "Melvin" Richardson had just completed a call for service and was traveling on Highway 275 near Hamburg. Upon cresting a hill, Deputy Richardson immediately encountered a harvesting combine being operated partially in his lane. His patrol car collided with the combine which caused him to lose control. The resulting impact was catastrophic, and Deputy Richardson died at the scene. Deputy Richardson served as a police officer and deputy for 14 years, and was a member of two fire and rescue teams. He is survived by his wife, Jennifer, along with their three daughters.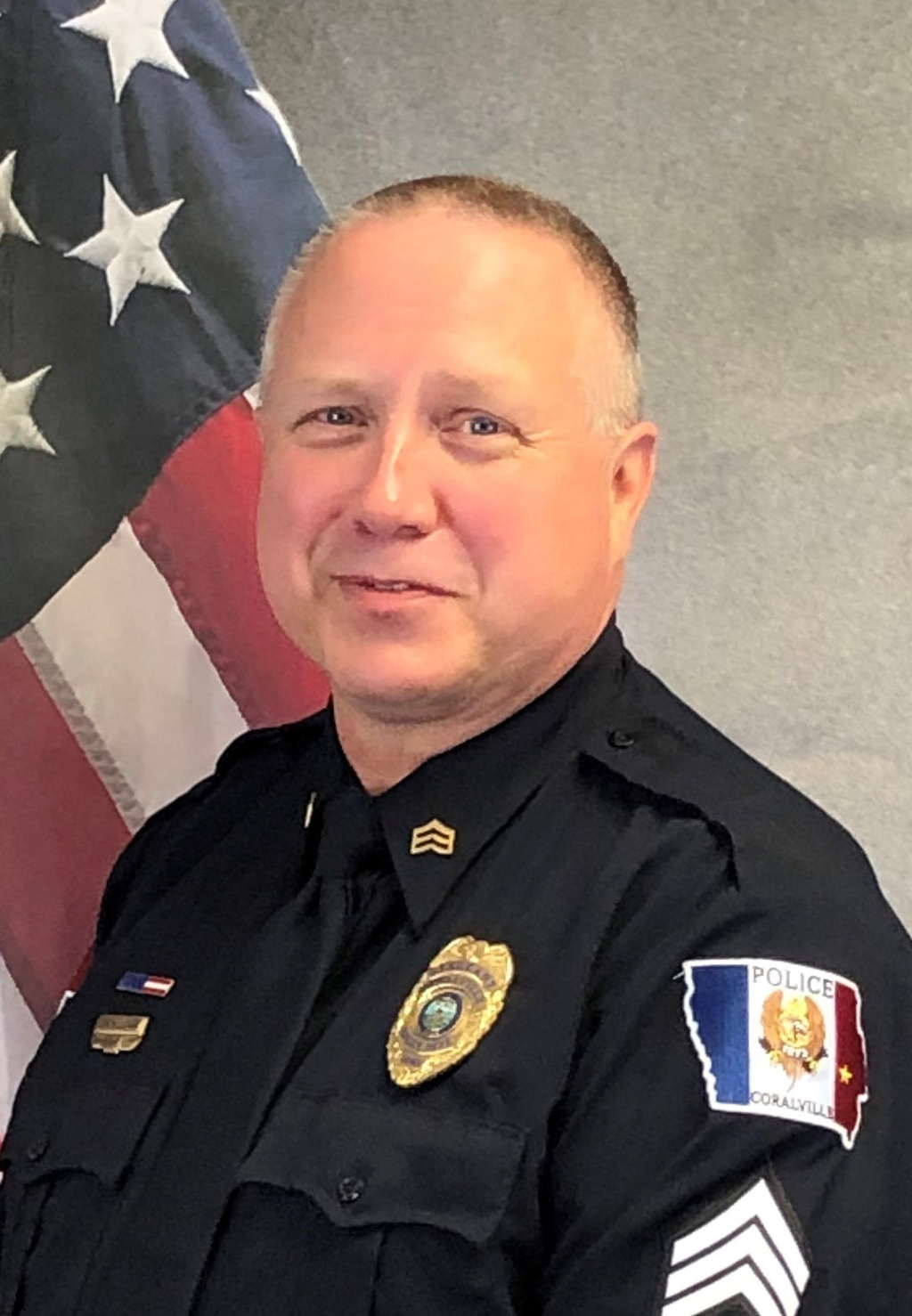 JOHN KARL WILLIAMS - Sergeant, Coralville Police Department
EOW July 3, 2022
Just after noon on July 3, 2022, Coralville Police Sergeant John Karl Williams responded with his peers to a report of a three-year-old boy who had suffered a gunshot wound to the head. As a father and grandfather, this was undoubtedly one of the most difficult calls for service Sergeant Williams had ever encountered. During the investigation, Sergeant Williams advised his fellow officers that he was not feeling well and returned to the police department. Once there, he began to experience severe chest pain, and went into cardiac arrest. Despite lifesaving measures performed by responding paramedics, Sergeant Williams passed away shortly after arriving at the hospital – as did the little boy who had suffered the gunshot wound.  Sergeant Williams was a 28-year veteran of the Coralville Police Department. He is survived by his wife, Kim, along with two sons, two daughters, and six grandchildren.
See photos from the ceremony here. 
Watch the ceremony here: Iowa State Patrol
For more information, please visit the Peace Officer Memorial page on our website.
If you were unable to attend this year's ceremony, we remind you there are many ways you can observe National Police Week, during May 14-20, 2023 . Please take time and thank current peace officers for protecting and serving your community and the great State of Iowa.
ABOUT THE IOWA DEPARTMENT OF PUBLIC SAFETY
The Iowa Department of Public Safety (DPS) is the largest law enforcement agency in the state. It includes six divisions and several bureaus, all working together with local, state and federal government agencies and the private sector, to keep Iowa a safe place by following our core values: leadership, integrity, professionalism, courtesy, service and protection. Divisions within the Iowa DPS: Iowa Division of Criminal Investigation, Iowa Division of Narcotics Enforcement, Iowa State Patrol, Iowa State Fire Marshal Division, Iowa Division of Intelligence and Fusion Center, and Administrative Services Division. The Department of Public Safety is led by the Commissioner who is appointed by the Governor.